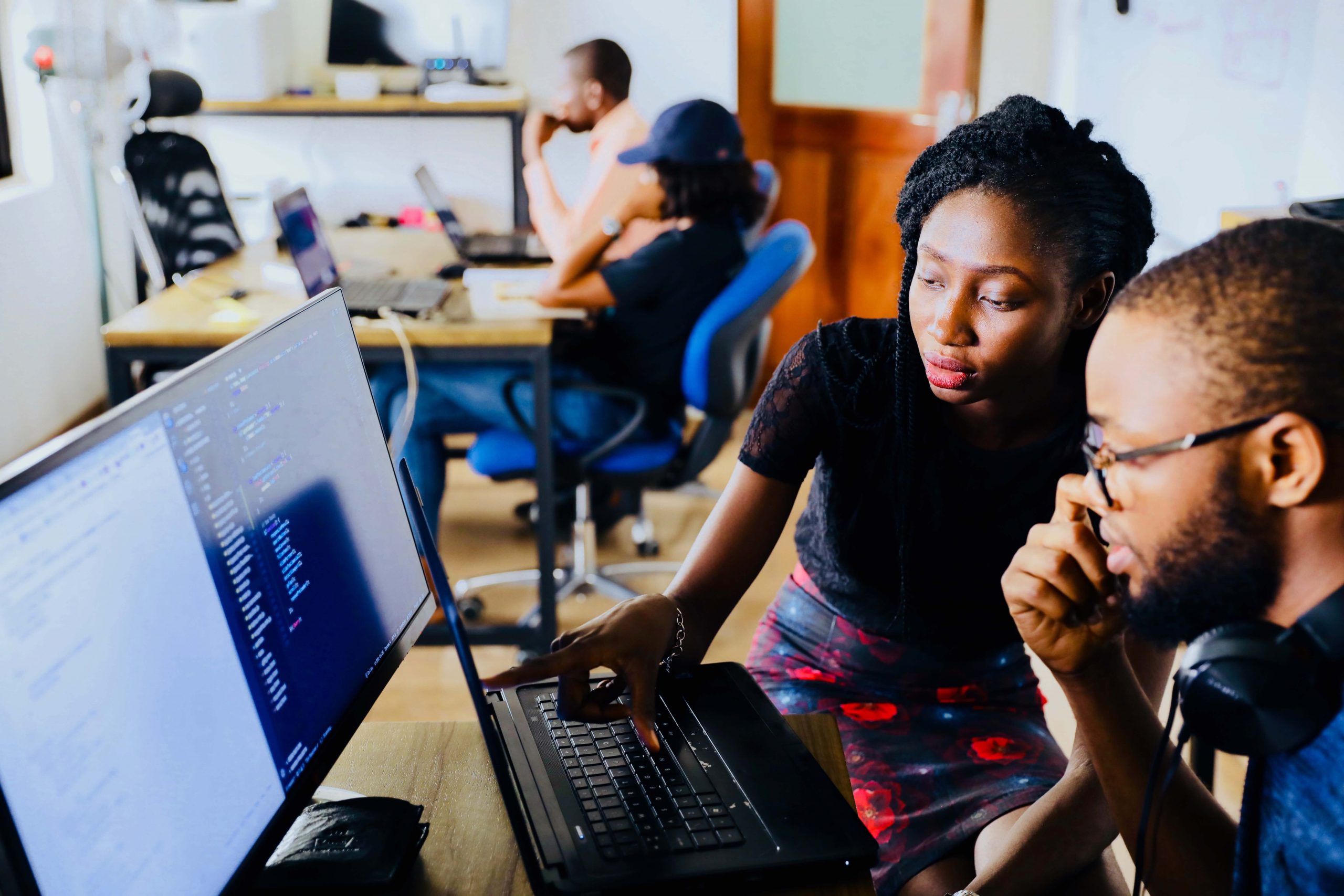 Free PD to Start the Year
August 18, 2021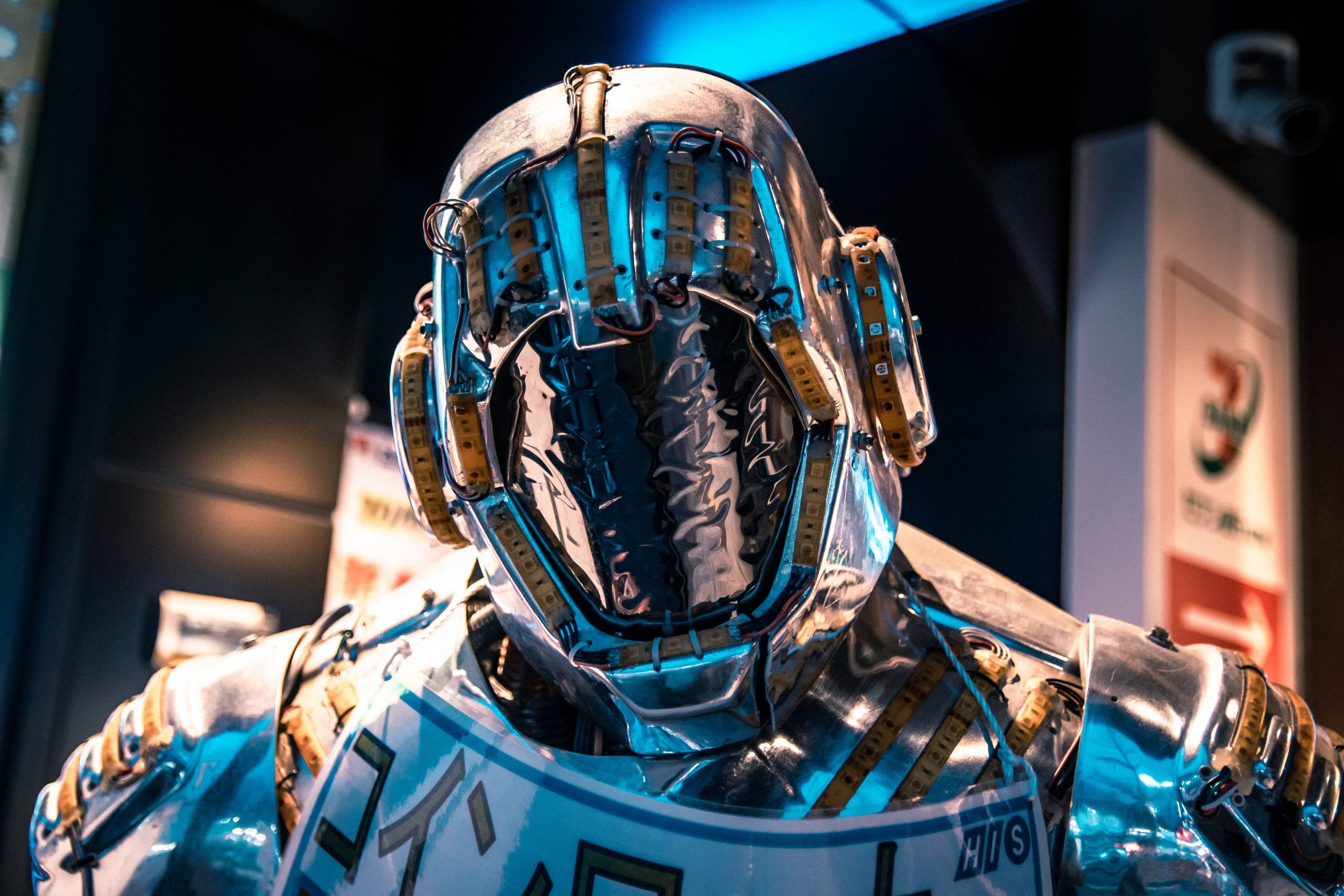 Robots Everywhere
September 1, 2021
It's time to get your lunch packed up and your boots tied tight, because we're back to school. You've got another new group of students to meet and inspire! We know you've spent a lot of good time preparing for these kids, but just in case you needed some new ideas, we put some together below. And don't forget to take care of yourself; we curated some free professional development to start the year in our latest blog!
Our Latest

Blog
Posts
Free Back-to-School Activities You'll Love
Get to know your new students as they get to know you. These back-to-school activities are great for students to get comfortable and become confident to start their new year:
You can check out more activities on Good Housekeeping's list here!
Back-to-School Books
New Product – The micro:bit Power Pack – in stock!

The BBC micro:bit v2 has been a hot commodity, so we created the perfect pack to get your new micro:bit ready to code right out of the bag! The micro:bit Power Pack includes a micro:bit v2, two AAA batteries, a battery holder, a micro-USB cable, and a bag to hold it all. 
Contact sales@stemeducationworks.com to get your micro:bit Power Pack now! Ships immediately.
If you're unfamiliar with the new features of the micro:bit v2 here are a few:
Built-in microphone and speaker

Capacitive touch sensor

Power saving mode

More computing power
Indiana State Fair Recap – Design and Innovation Studio

Over 800,000 people attended the Indiana State Fair this year, and we were excited to show them one of the Design and Innovation Studios we are implementing in schools and community makerspaces across Indiana in partnership with the Indiana Manufacturing Competitiveness Center (IN-MaC). We are working to expand these studios all across the nation! If you are interested in getting your own Design and Innovation Studio started, contact info@stemeducationworks.com. 
Thanks to help from Purdue Extension volunteers, fair attendees were able to drive Spheros through a corn maze, build circuits with littleBits, code the Dobot Magician & Magician Lite to sort blocks, program micro:bits, and create keychains with Glowforge. Here are some of the moments we were able to capture: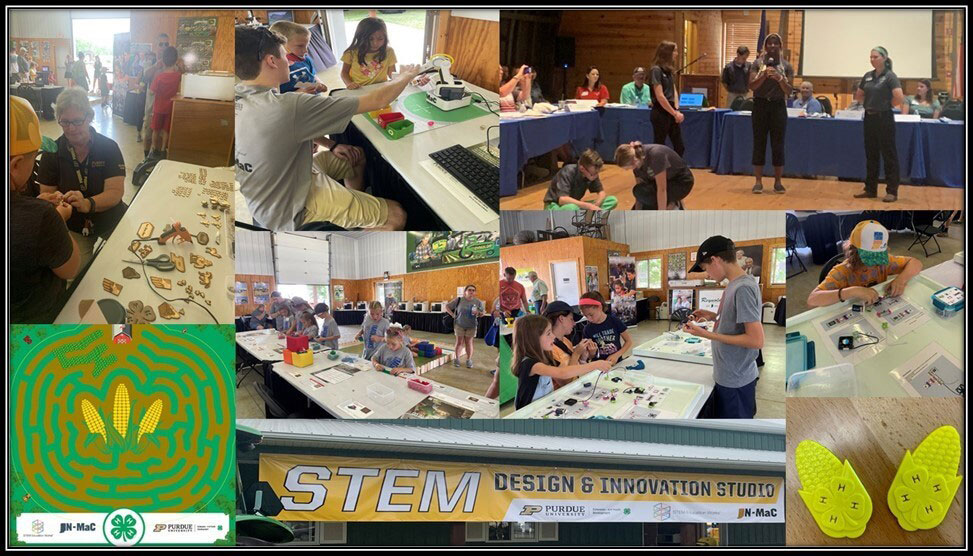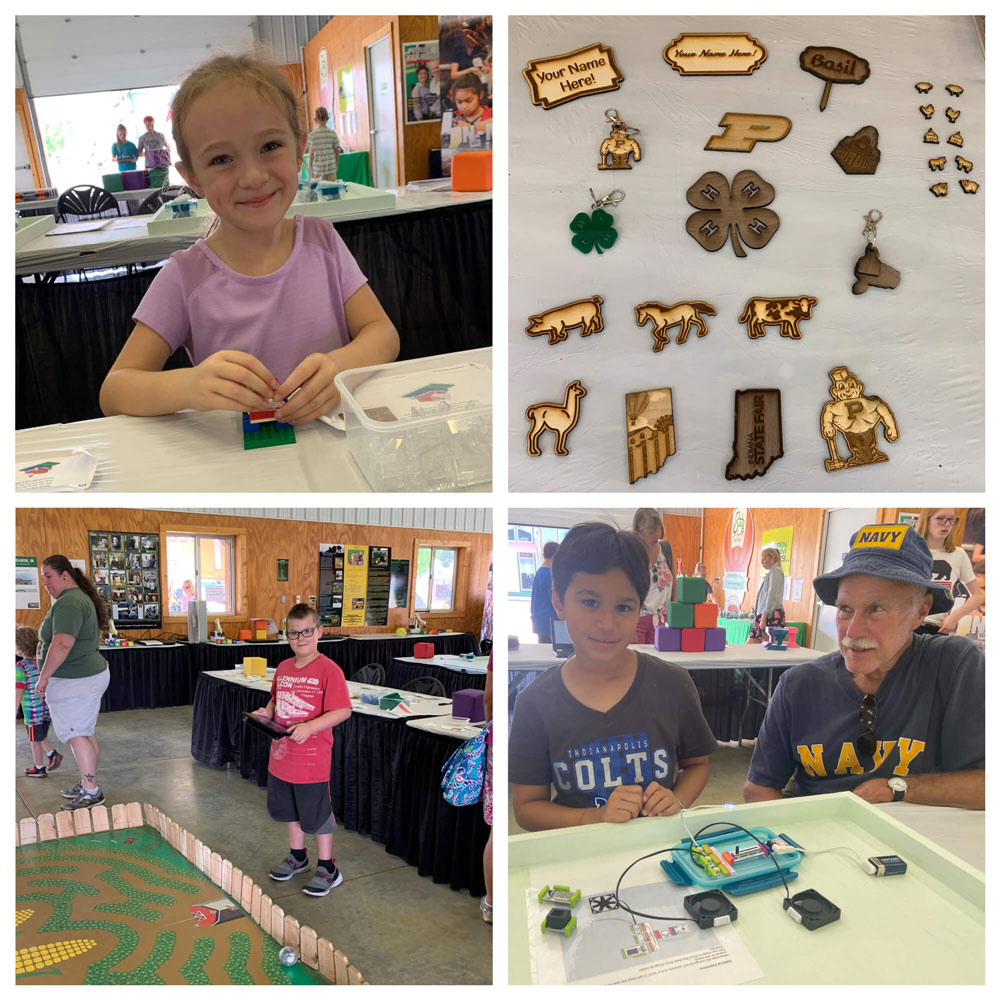 STEM Champions to Follow
Twitter

:

Nikki Wilkinson

–

A high school science teacher who posts sample STEM lesson plans and activities she is actively working on with her classes. 

Twitter:

DIAS Library

–

An award-winning intermediate librarian who shares all things library and makerspace. 

Twitter

:

Fallon Farokhi

–

A teacher and library media specialist who posts about her adventures in the library and the intersection of STEM and literacy.