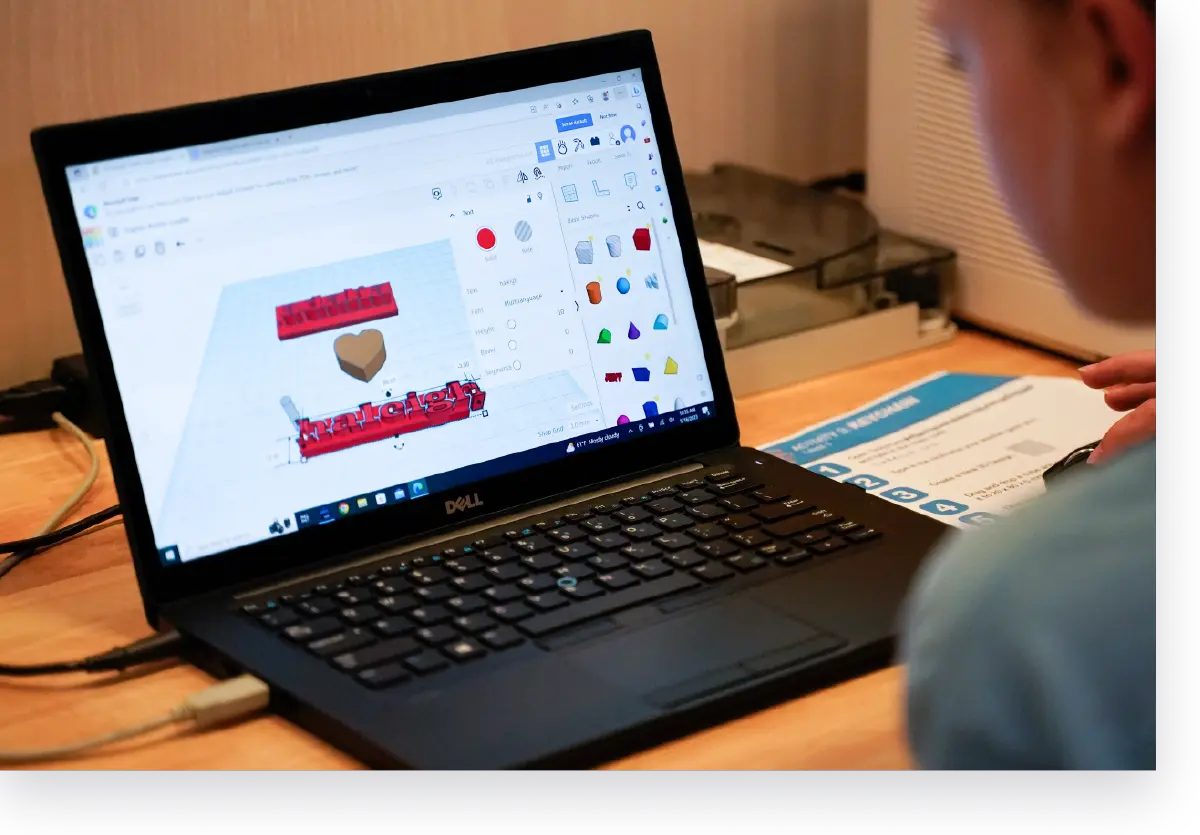 K-12 Curriculum
---
At STEM Education Works, we take pride in offering a curriculum that stands out from the rest. Our curriculum is designed to engage, challenge, and inspire students at every level, providing them with the skills and knowledge they need to thrive in the world of STEM.
---
STEM curriculum that engages, challenges, and inspires students at every level.
Here's why our curriculum is exceptional.
Relevant and real-world: Aligns with industry standards and practices, and prepares students for STEM careers.
Hands-on and experiential: Incorporates hands-on activities, projects, and problem solving challenges.
Comprehensive and progressive: Builds upon student knowledge and skills as they progress.
Support and professional development: You'll have the support and training you need to effectively
Together, let's inspire the next generation of innovators, problem-solvers, and leaders in STEM.
---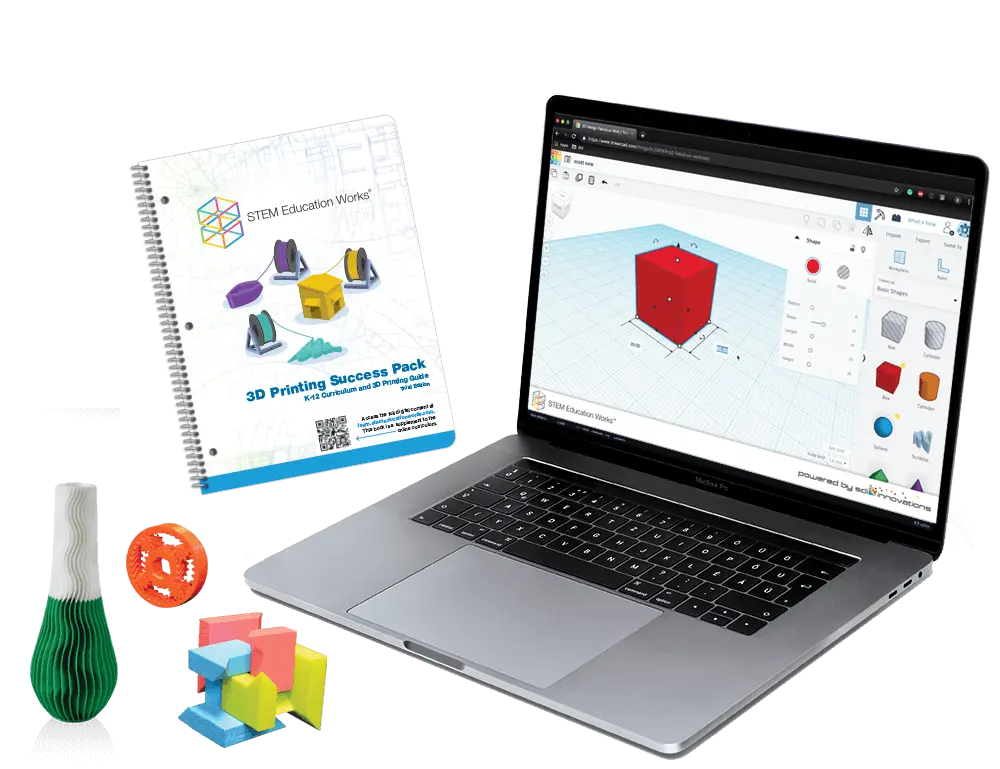 3D Printing Success Pack
---
Introducing the 3D Printing Success Pack – our comprehensive K-12 3D printing curriculum. Designed for any 3D printer, this pack offers 26 standards-aligned lessons for grades K-12. With a focus on Tinkercad, students can easily learn the basics of computer-aided design and 3D printing. The curriculum covers a wide range of subjects, from geometry to social studies to language arts, allowing seamless integration into any core-subject learning environment. Instructors have access to professional development resources to enhance their own knowledge before teaching the skills to students.
Compatible with any 3D printer, the 3D Printing Success Pack makes learning 3D printing basics simple and enjoyable for grades K-12.
26 standards-aligned lessons offer a wide range of subject coverage, from geometry to social studies to language arts.
Easy adaptability to any core-subject learning environment, allowing seamless integration into existing curricula.
Purchase includes online access to professional development resources, empowering educators to enhance their own 3D printing knowledge and confidently guide their students.
---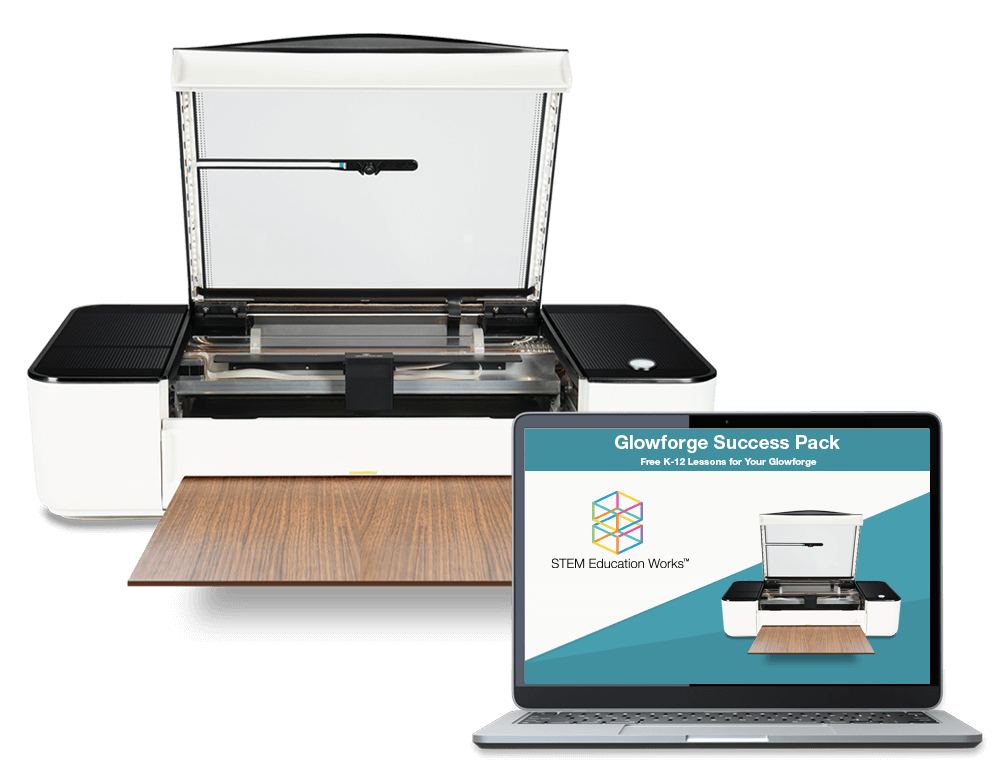 Glowforge Success Pack
---
The Glowforge Success Pack includes two standards-aligned, hands-on units to integrate Glowforge into your STEM instruction. FREE with every Glowforge purchase. Automatically receive free new lessons as we release them, available only to our Glowforge customers.
10 lessons designed using the 5E format
Aligned to CSTA, NGSS, CCSS, and ISTE standards
Includes career and cultural connections
---
Introducing our comprehensive curriculum: empowering educators, engaging students.
Our curriculum is carefully designed to provide educators with everything they need to deliver impactful STEM education in their classrooms. Here's what you can expect when you choose our curriculum:
5E Lesson Plan Format: Our curriculum follows the proven 5E instructional model (Engage, Explore, Explain, Engineer, Evaluate), ensuring a comprehensive and effective learning experience for students.
Aligned to National Standards: Our curriculum is meticulously aligned with national standards, ensuring that your students are meeting the necessary learning objectives and preparing them for academic success.
Step-by-Step Instructions: Our curriculum provides clear and detailed step-by-step instructions for teachers, making it easy to implement the lessons and activities without any guesswork.
Materials Lists: We understand the importance of having the right materials for hands-on learning. That's why our curriculum includes comprehensive materials lists, ensuring that you have everything you need to facilitate engaging experiments and projects.
Objectives: Each lesson comes with clearly defined objectives, enabling you to set clear learning targets for your students and track their progress effectively.
Tips and Strategies for Implementation: We provide valuable tips and strategies to help you implement the curriculum effectively and easily. These insights are designed to support your teaching, enhance student engagement, and address potential challenges.
With our comprehensive curriculum, you can confidently deliver engaging STEM education, providing your students with the knowledge, skills, and enthusiasm they need for future success.
We want you to succeed with our technology and curriculum. That's why we go above and beyond to become your STEM partner. We will help you every step of the way. Our one-on-one consultations and professional development resources make getting started a breeze.
Would you rather chat with us? We're available 8:00 am - 5:00 pm EST.

---

We're happy to talk with you! Give us a call 866-783-6109 — toll-free!

---

2880 Old US Highway 231 S
Lafayette, IN 47909

---