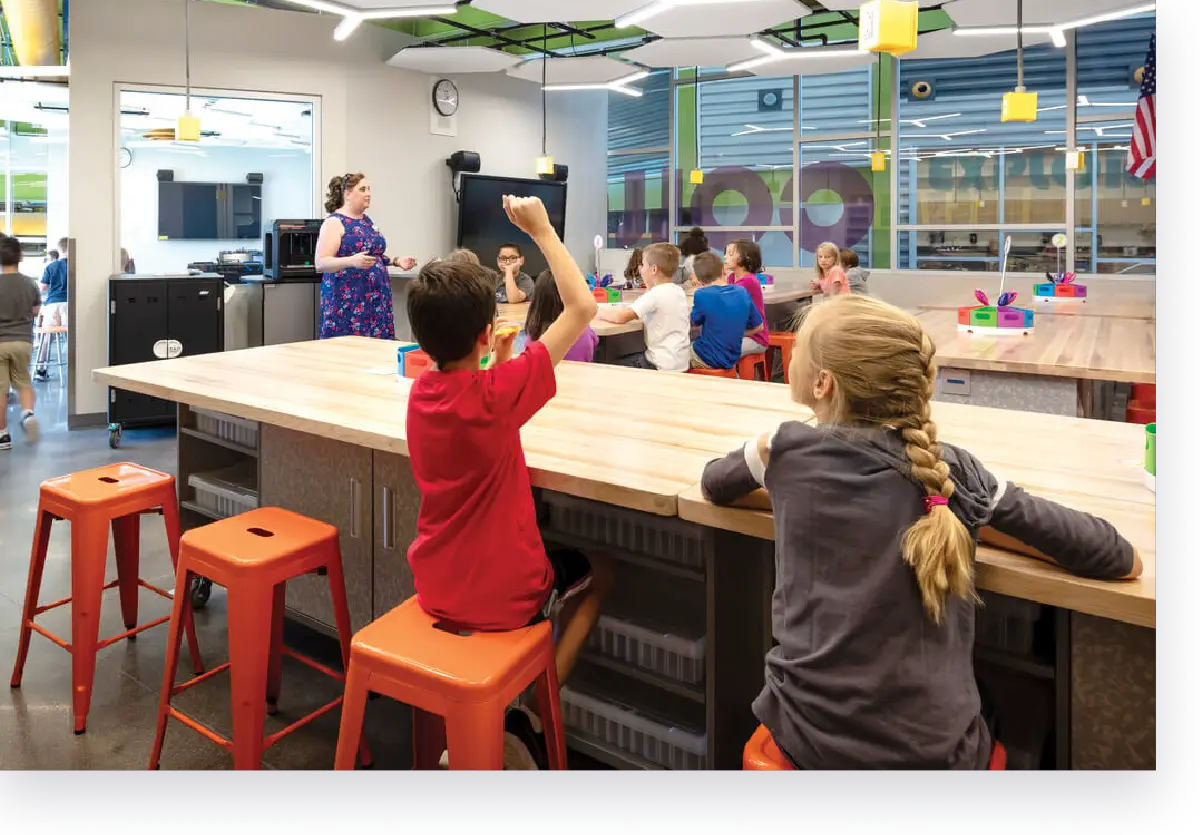 Make your STEM space collaborative and efficient.
---
Creating an optimal learning environment for STEM education helps in many ways. Functional, adaptable furniture makes it easier for students to engage in hands-on learning and collaborative work which enhances the educational experience.
---
Specialized STEM furniture can be easily configured and rearranged to accommodate different learning activities and group sizes. Built-in storage keeps tools and materials easily accessible and promotes a neat and organized learning space. Plus, STEM-specific furniture promotes good posture and comfort for those longer activities.
Seamlessly integrate technology and create optimal environments for education.
We have a specialized focus on educational environments so we understand your unique needs. This allows us to deliver setups that create both increased collaboration and higher levels of engagement. Let our experienced team work with you to create a customized furniture solution that optimizes your space and transforms it into a greater learning environment.
Our furniture seamlessly integrates technology features, such as charging stations and adaptable layouts, enabling educators to easily incorporate digital tools and resources into their teaching methods.We prioritize sustainability and use eco-friendly materials and manufacturing processes to offer you high quality, environmentally responsible furniture choices.
Here are the brands we highly recommend for furniture.
---
Complete your STEM lab with our other technologies:
---
We want you to succeed with our technology and curriculum. That's why we go above and beyond to become your STEM partner. We will help you every step of the way. Our one-on-one consultations and professional development resources make getting started a breeze.
Would you rather chat with us? We're available 8:00 am - 5:00 pm EST.

---

We're happy to talk with you! Give us a call 866-783-6109 — toll-free!

---

2880 Old US Highway 231 S
Lafayette, IN 47909

---