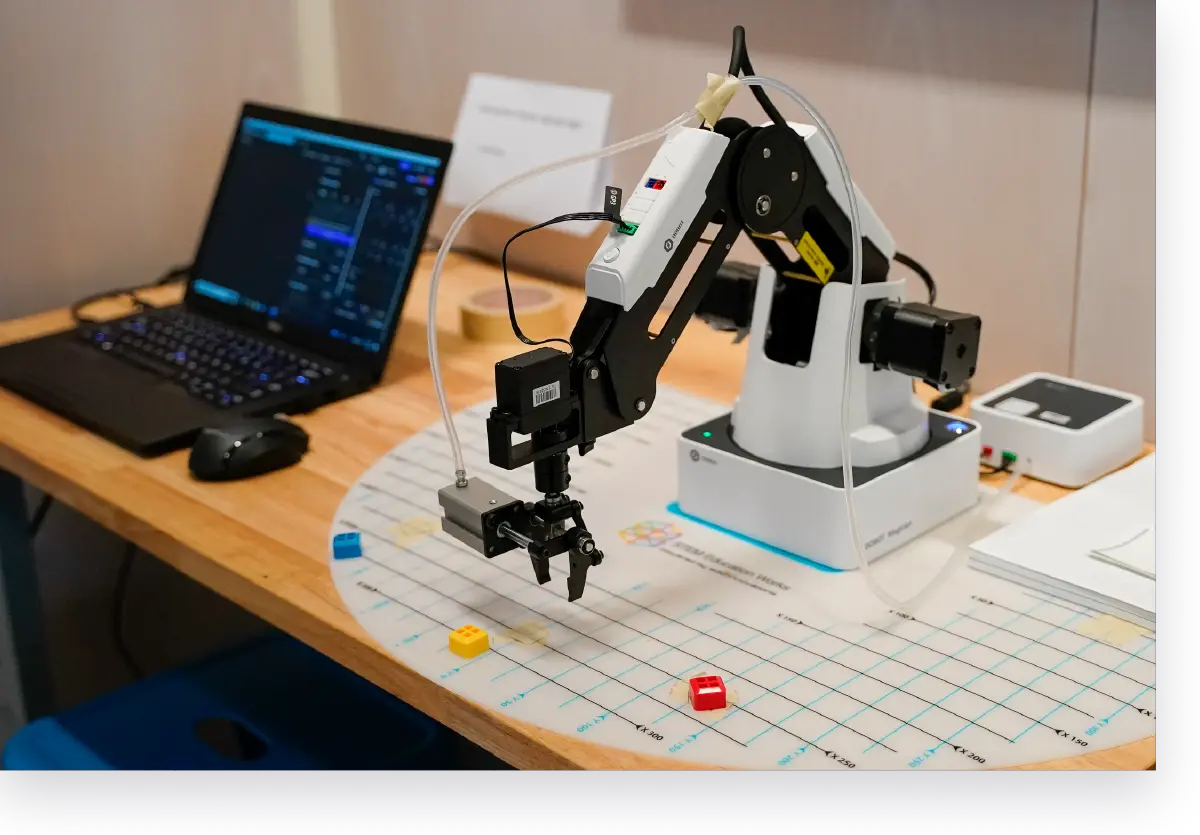 Robotics and automation are keys to the future.
---
We integrate robotics of all kinds in our curriculum so you can have the right tools fit for your program. Robotics and automation help students learn how to think computationally as they break down tasks into smaller parts the robot can handle. And while robotics are constantly changing and evolving, our technologies are designed to adapt and keep up. Our robotics simulate real life scenarios and our supporting curriculum provides context through career connections.
Shaping the future of STEM education through high-quality robotics solutions.
Our Robotics offering is unlike any others as we're able to customize and adapt to your needs enabling seamless integration. We'll work with your existing programs and adapt to all kinds of environments with modified functionality.
Our support, training, and educational excellence are the backbone of our success - and will help you maximize your investment as you inspire and engage students with our robotics offerings designed to foster critical thinking, problem-solving, and teamwork skills. By choosing our solutions, you contribute to shaping the future of STEM education and supporting educational initiatives.
Here are the brands we highly recommend for robotics.
---
Complete your STEM lab with our other technologies:
---
We want you to succeed with our technology and curriculum. That's why we go above and beyond to become your STEM partner. We will help you every step of the way. Our one-on-one consultations and professional development resources make getting started a breeze.
Would you rather chat with us? We're available 8:00 am - 5:00 pm EST.

---

We're happy to talk with you! Give us a call 866-783-6109 — toll-free!

---

2880 Old US Highway 231 S
Lafayette, IN 47909

---