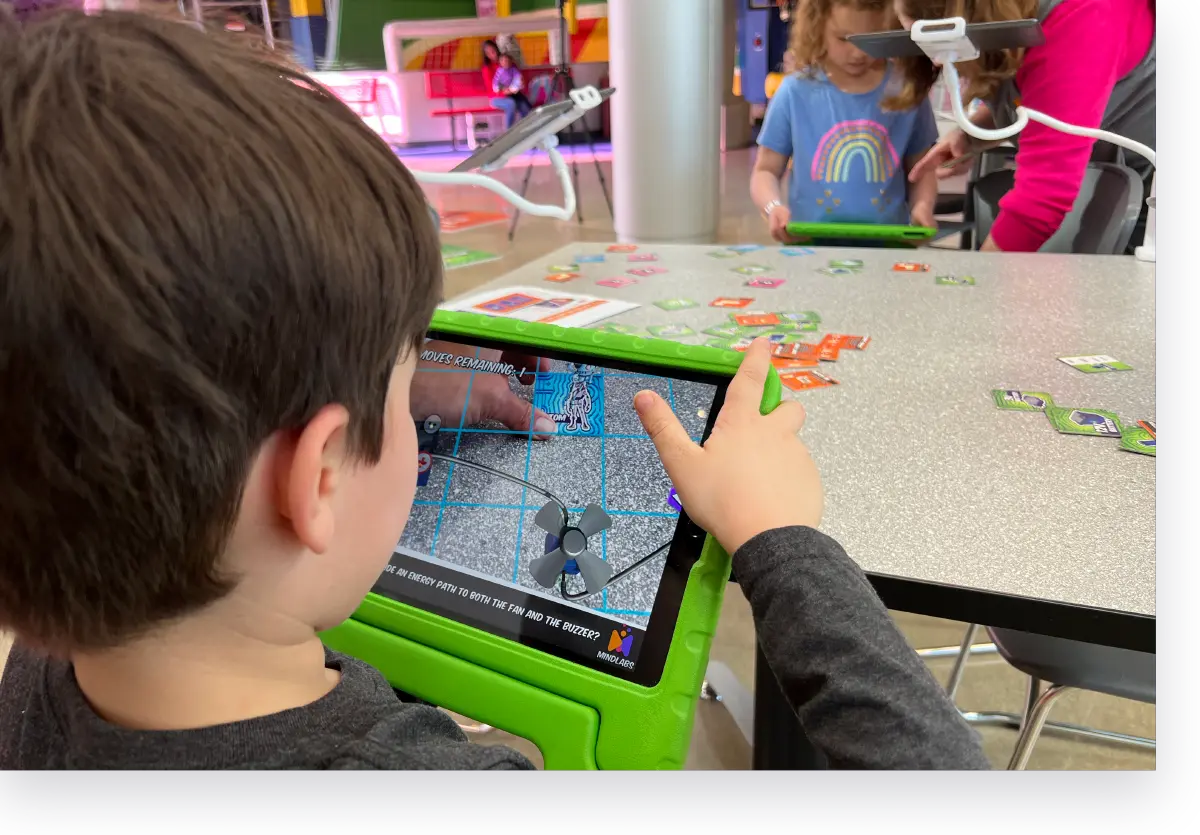 Circuitry makes the right STEM connections.
---
Circuitry is an integral component of technological innovation and lays the foundation for the advancements that shape our lives. It is the backbone of electronics and electrical systems, encompassing the flow of electricity through various components. Learning circuitry cultivates essential skills such as problem-solving, critical thinking, and logical reasoning, and connects theory with practical applications. This bridge between classroom learning and real-world implementation fosters a deeper understanding of technology.
Discover the STEM Education Works advantage.
Our circuitry tools allow for easy customization, enabling modification of circuit designs, integration with existing systems, and addition of new components to meet specific requirements. Our circuitry technology offerings are designed to inspire and engage students, fostering critical thinking, problem-solving, and creativity skills vital for the 21st-century workforce.
We provide comprehensive support, including professional development, technical assistance, project ideas, and tutorials, ensuring you have all the resources needed for successful outcomes. Experience immersive and hands-on learning experiences that empower students to think innovatively and gain a deep understanding of circuitry principles.
Complete your STEM lab with our other technologies:
---
We want you to succeed with our technology and curriculum. That's why we go above and beyond to become your STEM partner. We will help you every step of the way. Our one-on-one consultations and professional development resources make getting started a breeze.
Would you rather chat with us? We're available 8:00 am - 5:00 pm EST.

---

We're happy to talk with you! Give us a call 866-783-6109 — toll-free!

---

2880 Old US Highway 231 S
Lafayette, IN 47909

---