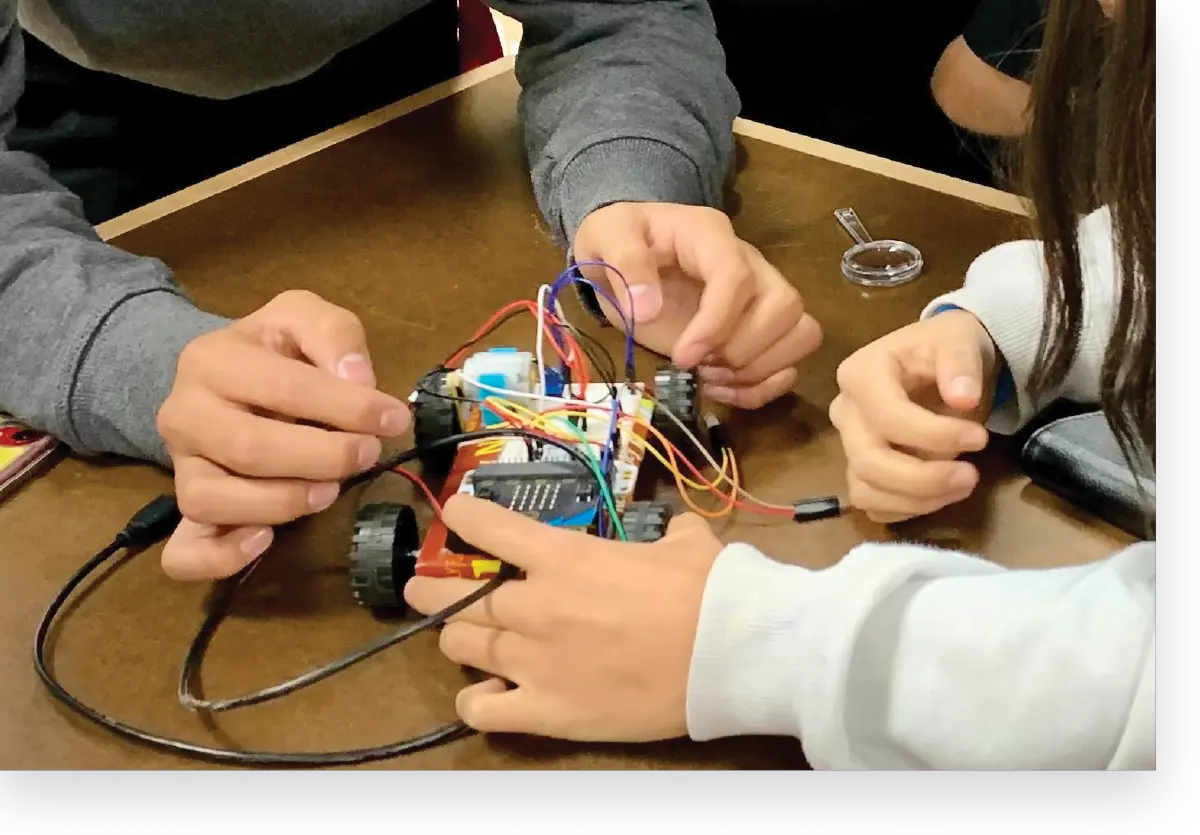 Build Smart
---
Create, build, code, repeat. The best way to engage your students is through these hands-on kits. Explore trades, incorporate technology skills, refine design thinking skills, and of course, build with Build Smart! Plus, teach it the way you want. You can use Build Smart kits in summer camps or other out of school programs, full-semester courses, career and technical education (CTE) courses, or a hybrid course.
---
Middle and high school students today require a diverse skill set that encompasses both traditional trades and cutting-edge technology. By immersing students in hands-on kits that combine coding and project-based learning, we equip them with the essential skills needed for future success in both technical and creative fields. Our user-friendly curriculum and resources empower you to effortlessly incorporate Build Smart into any setting.
Build smarter environments.
Bring middle and high schoolers to a new level of excitement as they build in a hands-on, project-based learning environment. At an affordable per-student cost, you can teach logistics, construction, manufacturing, computer science, information technology, and the careers in those fields. Our Build Smart courses integrate various subjects and align with national education standards, ensuring a well-rounded and comprehensive learning experience for students.
"The Build Smart Curriculum and Kits were just what Indiana 4-H needed to expand STEM programming to more audiences. The Engineering design components, circuitry, and coding with micro:bits are a perfect combination and can be tailored to many of our programs"
---
— Danielle Sands, Extension Specialist - 4-H Engineering and Techonolgy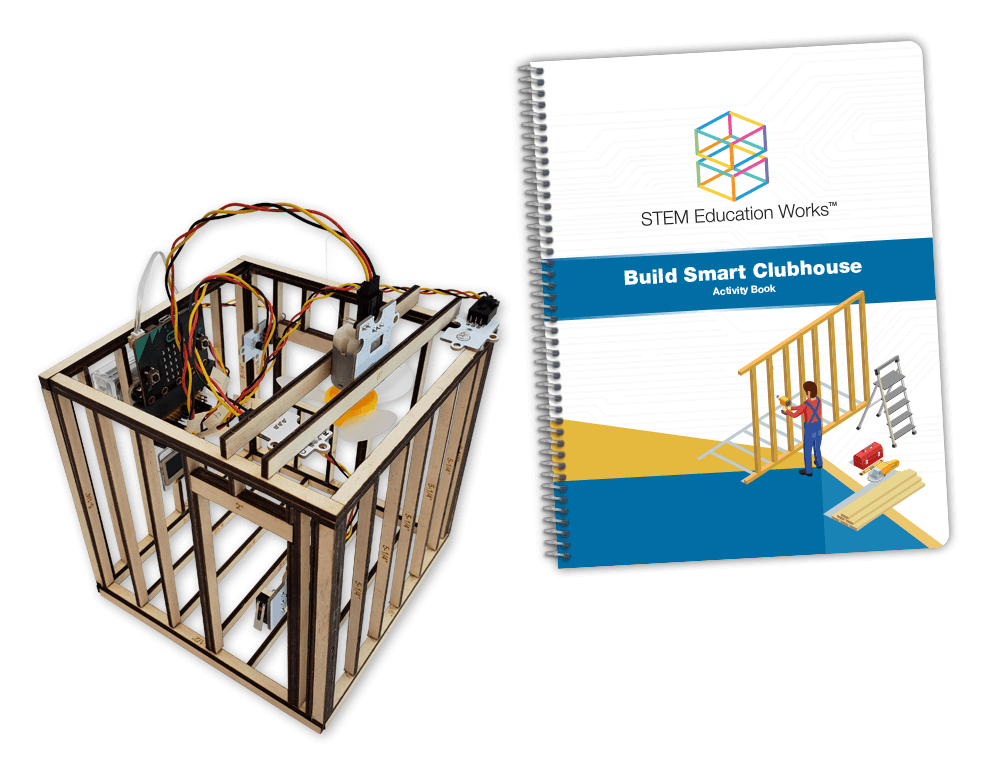 Build Smart Clubhouse Kit
---
The Build Smart Clubhouse Kit is equipped with everything each student needs to build their own model clubhouse and automate it using sensor technology. Paired with the Build Smart Clubhouse curriculum, this kit is designed to take STEM learning to a new level by integrating specific industry-related skills, career connections, social relevance, and hands-on learning.
---
Bundle or refill your classroom supplies.
---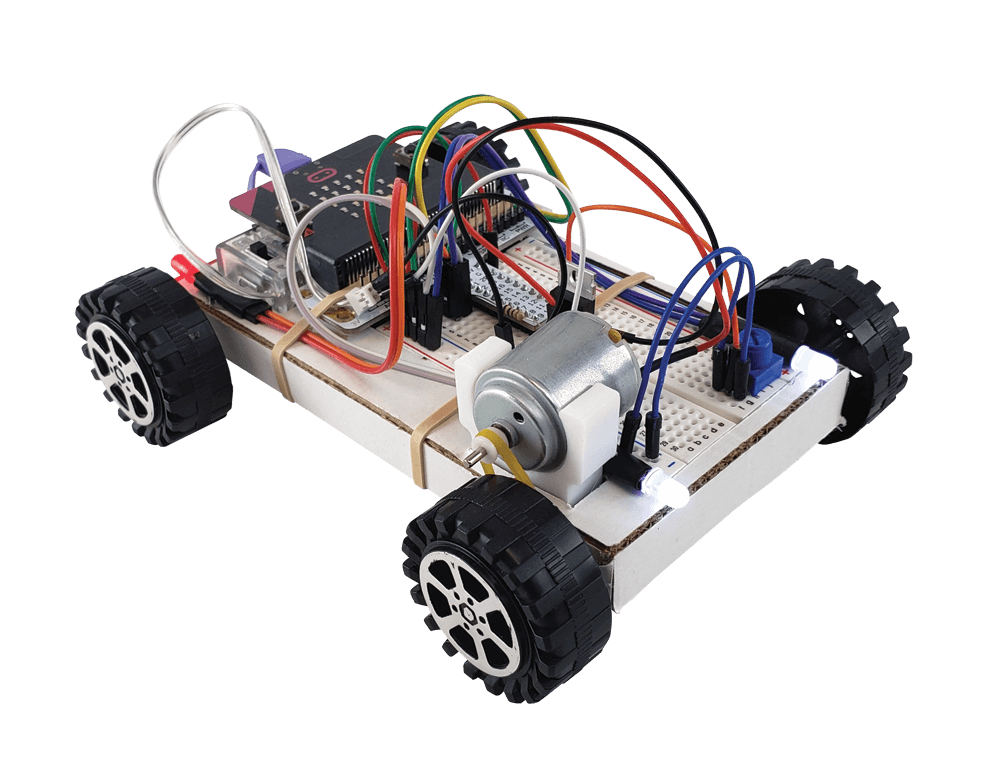 EV Micro-Kart FLASH Kit
---
The EV Micro-Kart FLASH is a perfect introduction to coding, circuits, and mechanical engineering for middle and high school students. Students experience the Engineering Design Process as they create a chassis out of cardboard (a 3D-printed option is also provided), add a motor and pulleys, and then code a micro:bit to give it headlights, taillights, and speed control.
---
Bundle or refill your classroom supplies.
---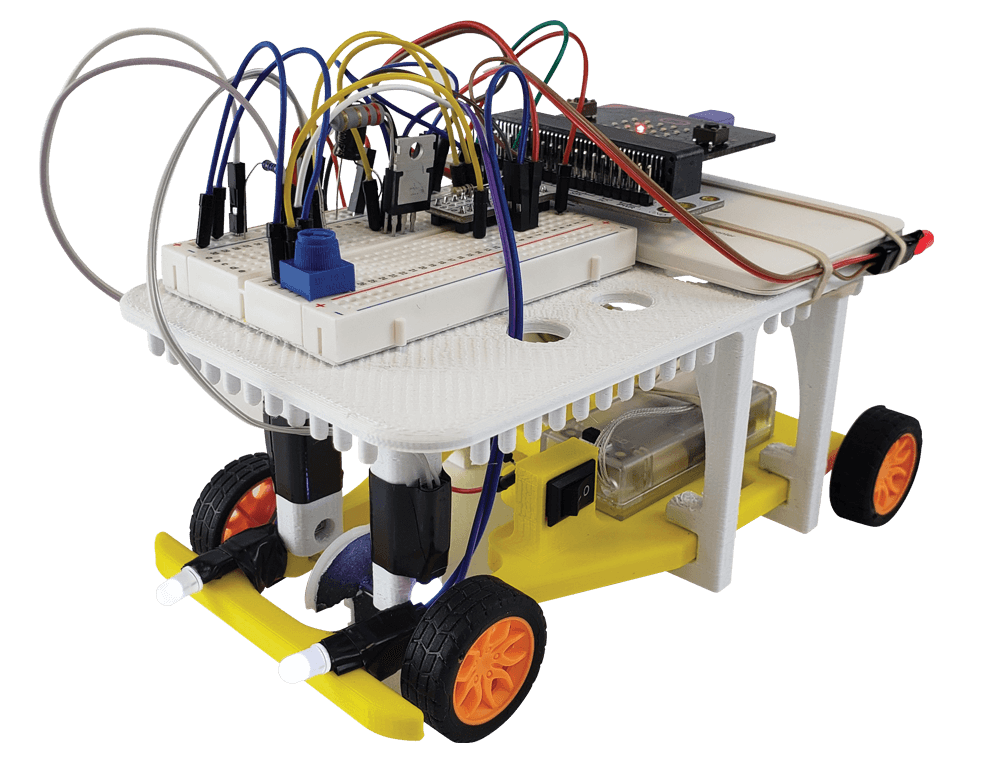 EV Micro-Kart Kit
---
The EV Micro-Kart Course is made for high school students to learn mechanical engineering, coding and circuits. Students experience the Engineering Design Process as they design and 3D-print their own kart chassis and toppers. (Students also have the option to construct their chassis out of thin cardboard if a 3D printer is not available). Students will outfit their karts with headlights, taillights, and a variable-speed motor, using a breadboard to create circuits and using a micro:bit to code and control the actions of these systems. Finally, students use the micro:bit to analyze the performance of their karts via data collection and visualization.
---
Bundle or refill your classroom supplies.
---
Contact us about Build Smart.
At STEM Education Works, we specialize in providing comprehensive STEM education solutions, and we have expertise in integrating Build Smart into educational settings. We can offer guidance on curriculum development, teacher training, and ongoing support.
Additionally, we have a deep understanding of the Build Smart ecosystem and can help you navigate the range of available options and accessories. We will help you successfully implement Build Smart in your STEM education program with an easy and worry-free experience.
We want you to succeed with our technology and curriculum. That's why we go above and beyond to become your STEM partner. We will help you every step of the way. Our one-on-one consultations and professional development resources make getting started a breeze.
Would you rather chat with us? We're available 8:00 am - 5:00 pm EST.

---

We're happy to talk with you! Give us a call 866-783-6109 — toll-free!

---

2880 Old US Highway 231 S
Lafayette, IN 47909

---