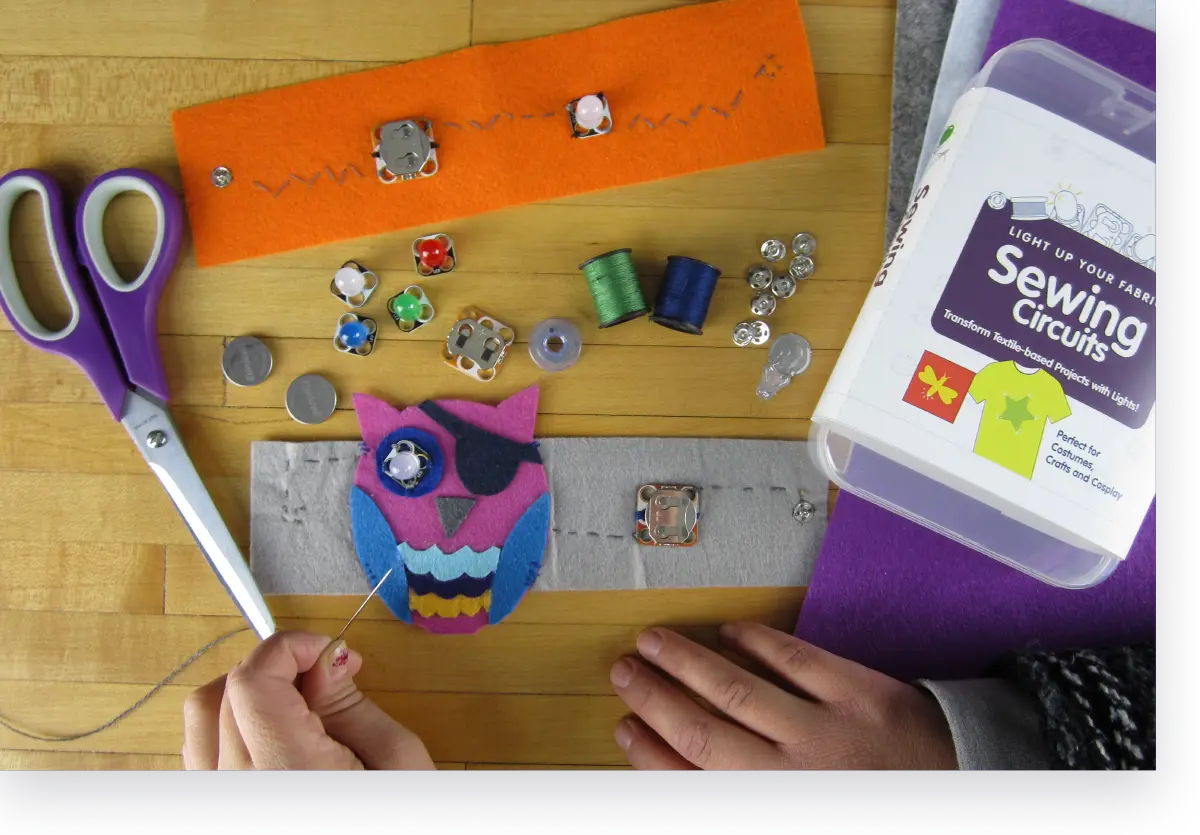 Brown Dog Gadgets
---
Brown Dog Gadgets offers a range of products that are ideal for integrating into STEM teaching. Their hands-on, educational kits and components provide students with immersive learning experiences. The affordability, versatility, and durability of their products make them accessible for educators and students alike. Brown Dog Gadgets emphasizes open-source resources, offering a wealth of lesson plans, project ideas, and online tutorials to support STEM curriculum integration.
---
Take your ordinary supplies and turn them into memorable projects.
An affordable way to unlock your imagination.
The Brown Dog Gadgets educational kits and components offer hands-on learning experiences that engage and inspire students in the fields of electronics and circuits. With their affordable and versatile products, you can create dynamic lessons and projects that foster critical thinking, problem-solving, and creativity.
Teach scientific principles like electricity, magnetism, and circuitry.
Create and experiment with open-ended projects.
Gain practical skills in design, prototyping, and troubleshooting.
Add to a flexible makerspace or mobilize easy-to-implement materials.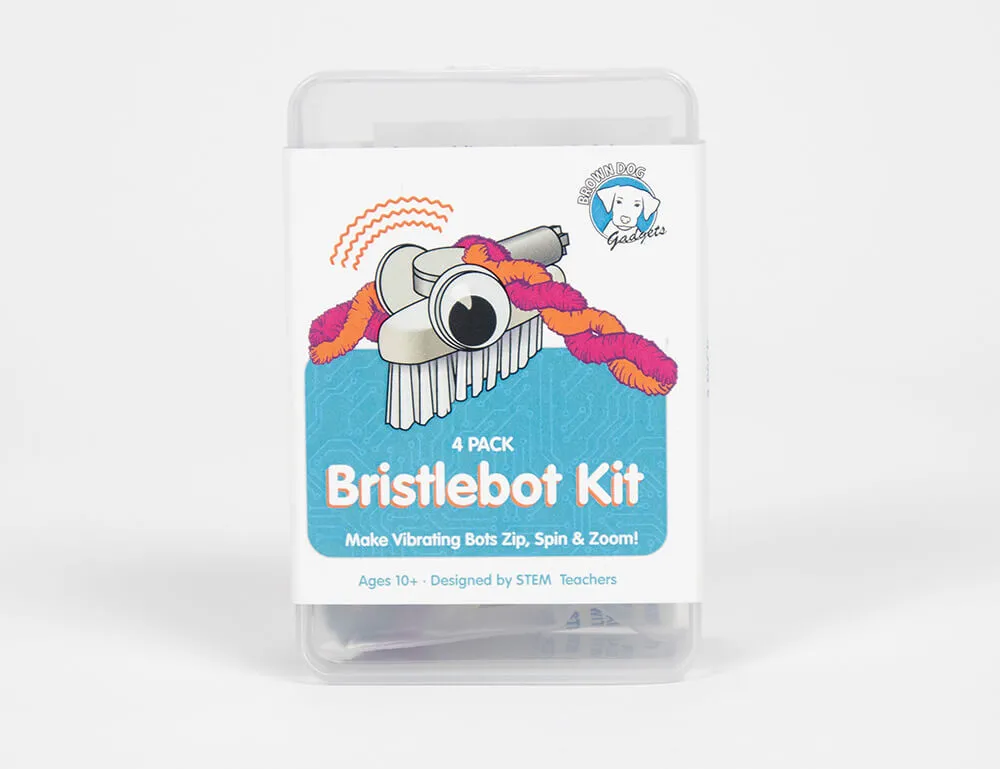 Bristlebot
---
Bristlebots are small robots made by attaching a vibrating motor to a toothbrush head. By adjusting the position of the pipe cleaner arms, they will travel in circles, straight lines, or scoot around in random directions. They are great for teaching engineering, motors, circuits, and principles of balance. What can you make your Bristlebot do?
---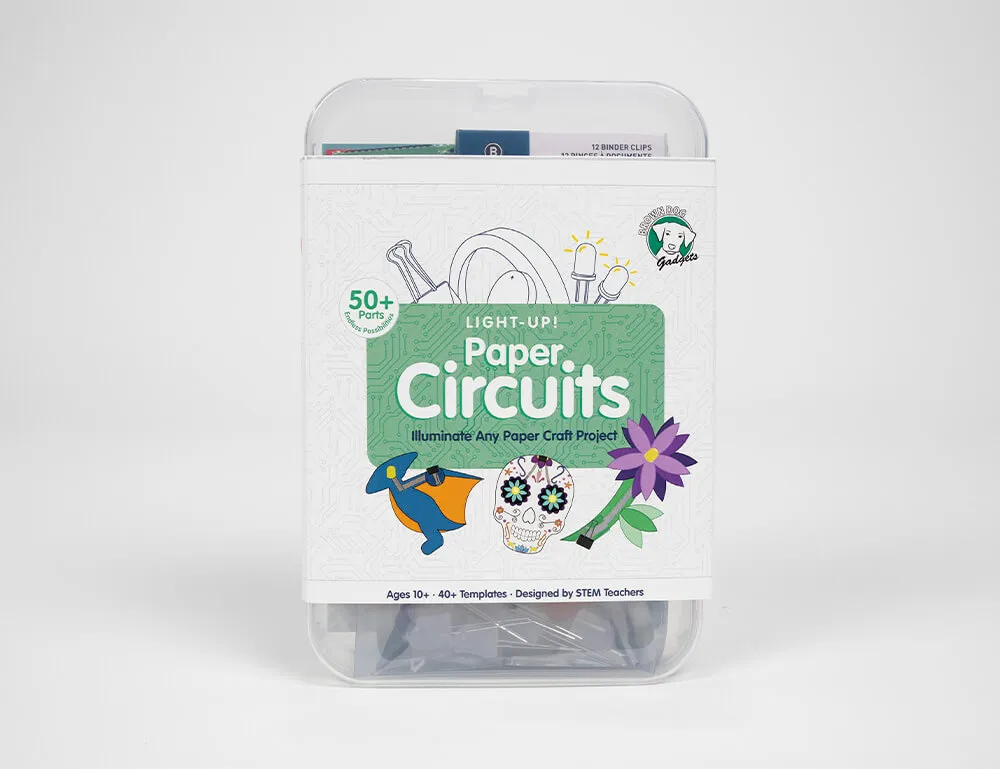 Paper Circuits Kit
---
Perfect for putting the "A" in STEAM, Paper Circuits are made with LEDs, coin-cell batteries, conductive tape, and everyday craft supplies. Use printable PDF instructions and templates, or create your own designs to light up a craft, poster, or tri-fold presentation board. They are a great teaching tool for hands-on learning and simple circuitry.
---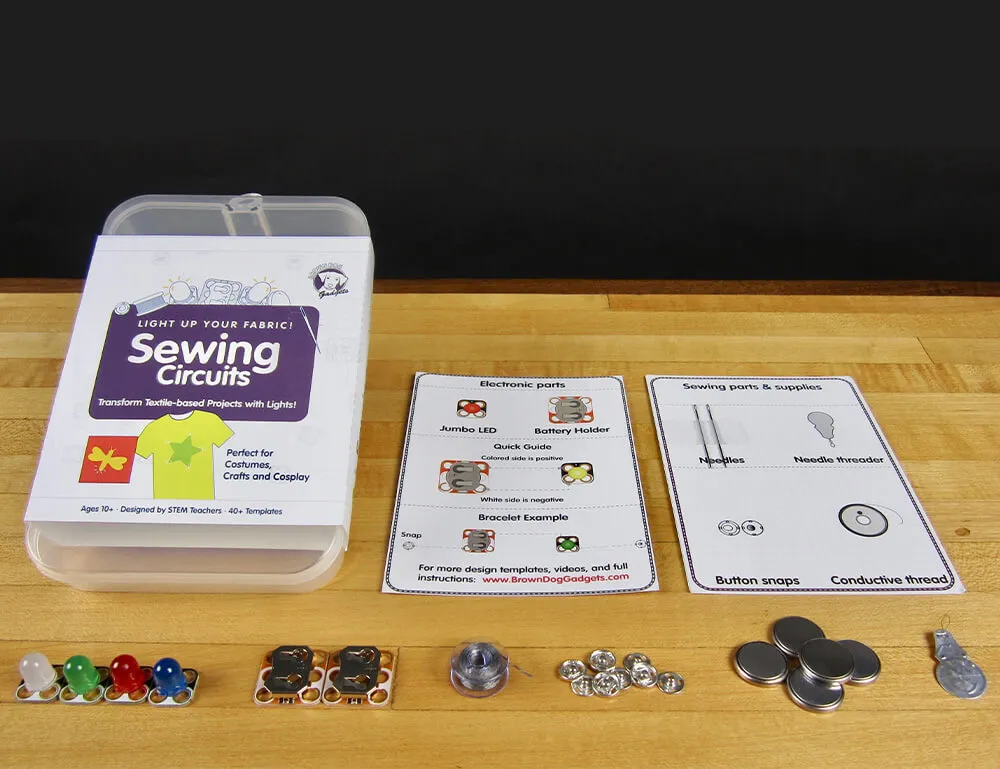 Sewing Circuits Kit
---
Re-imagine wires and what the purpose of sewing can be with this fantastic DIY kit. Using clever conductive thread, your sewn connections for projects can now double as circuit pathways! Combined with included Crazy Circuits™ components and powered by small coin cell batteries, your sewn projects can now light up in flashy or functional ways. Sewing Circuit Kits are a great way to teach engineering, motors, circuitry, electricity and art all at once or take your DIY/hobbyist projects to the next level!
---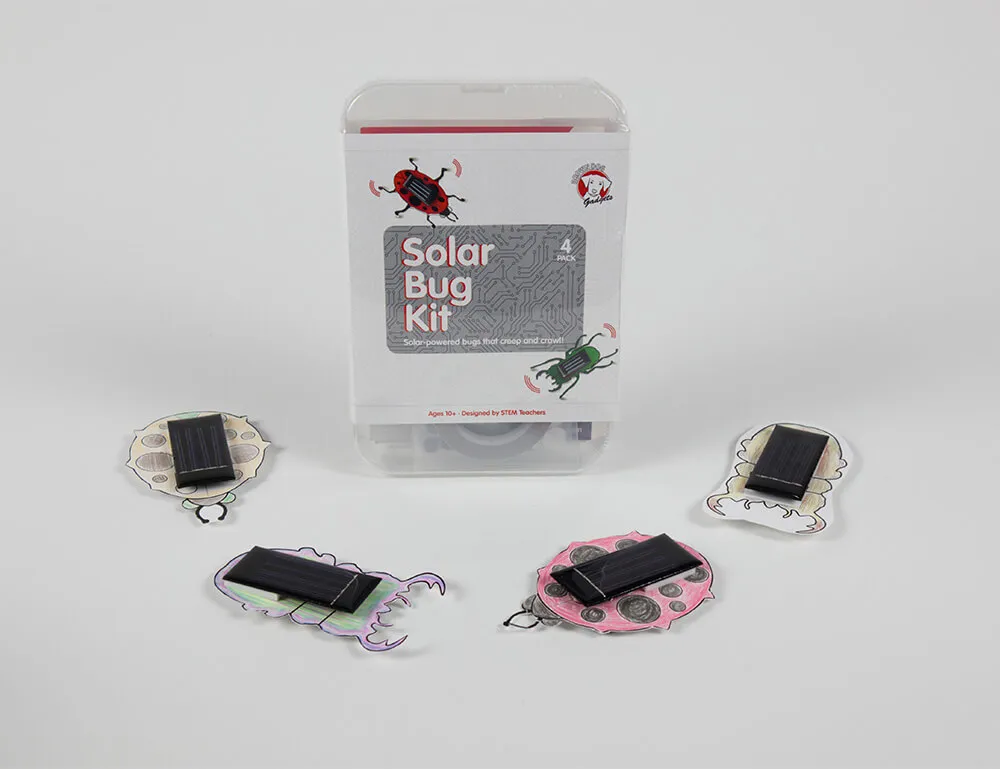 Solar Bug 2.0
---
Explore how solar power is converted into motion with a Solar Bug. A 2V solar cell connects directly to a self-stick vibrating motor causing this bug to wiggle around when placed in direct sunlight. This project allows students to flex their creative muscles, while also learning about solar power, motion, and vibration. We recommend personalizing your Solar Bugs by painting or coloring the cardstock bodies before assembly.
---
Contact us about brown dog gadgets.
Contacting STEM Education Works about Brown Dog Gadgets is a smart move for several reasons. Firstly, STEM Education Works specializes in providing comprehensive STEM education solutions, and we have expertise in integrating Brown Dog Gadgets into educational settings. We can offer guidance on curriculum development, teacher training, and ongoing support.
Additionally, we have a deep understanding of the Brown Dog Gadgets ecosystem and can help you navigate the range of available options and accessories. By reaching out to STEM Education Works, you'll gain access to our knowledge and resources, ensuring a successful implementation of Brown Dog Gadgets in your STEM education program.
We want you to succeed with our technology and curriculum. That's why we go above and beyond to become your STEM partner. We will help you every step of the way. Our one-on-one consultations and professional development resources make getting started a breeze.
Would you rather chat with us? We're available 8:00 am - 5:00 pm EST.

---

We're happy to talk with you! Give us a call 866-783-6109 — toll-free!

---

2880 Old US Highway 231 S
Lafayette, IN 47909

---