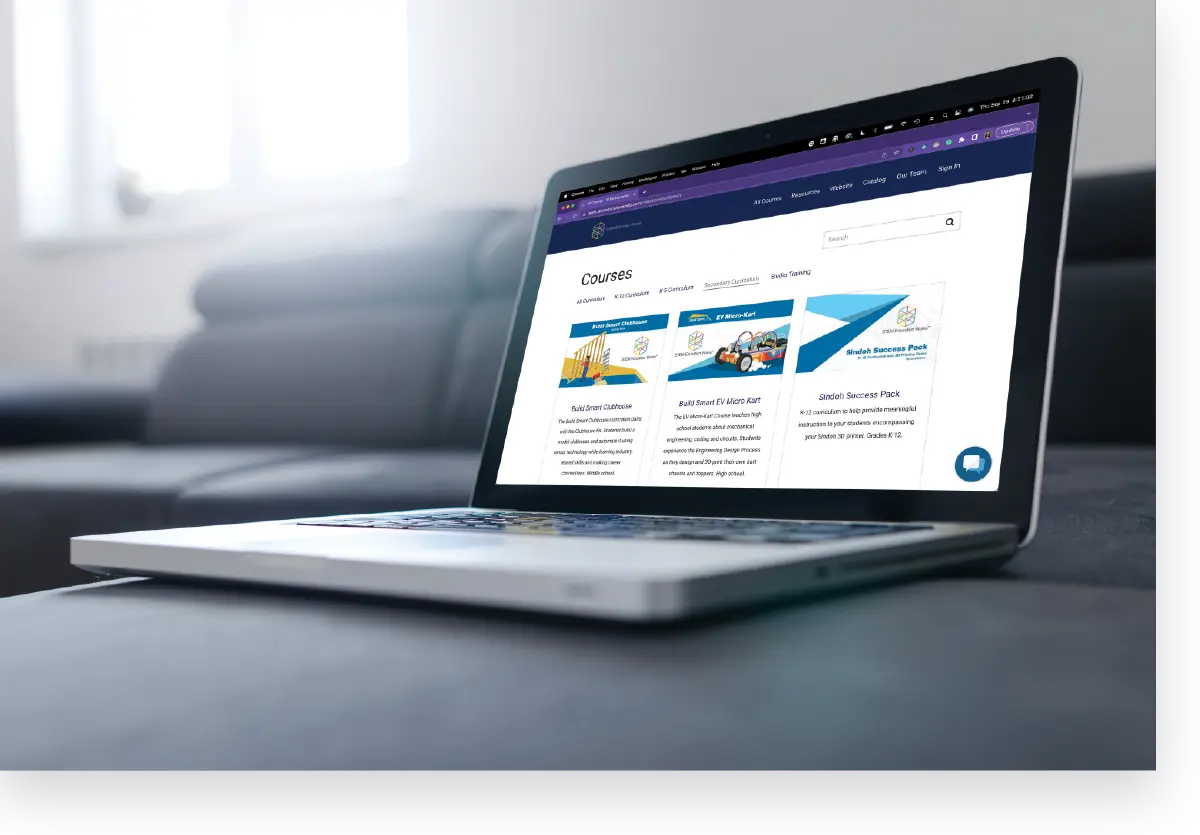 Curriculum that works for you.
---
STEM Education Works understands the challenges that teachers face when it comes to implementing STEM education. We recognize the importance of providing customized curricula that cater to individual needs and interests. We believe that a one-size-fits-all approach simply doesn't work in creating truly engaging and effective learning environments.
Our curricula empower teachers to accommodate different learning styles within their classrooms. This flexibility allows educators to tailor their instruction to meet the diverse needs of their students. Whether a student learns best through hands-on experiments, visual aids, or collaborative projects, a customized curriculum ensures that each individual is given the opportunity to thrive.
---
Curriculum designed by teachers, for teachers
At STEM Education Works, our curriculum is crafted by teachers, for teachers. We recognize the value of expertise and understanding the unique needs of educators in the classroom. With our curriculum, you can easily tailor the content to align with your specific teaching objectives, student interests, and local curriculum requirements. We understand that each classroom is distinct, and our curriculum offers the flexibility necessary to adapt to diverse learning environments.

Our curriculum is meticulously developed by a team of highly qualified educators. These dedicated professionals possess terminal degrees in education and bring decades of teaching experience to the table.
We strive to ignite students' curiosity and passion for STEM subjects, cultivating a deeper understanding and a lasting enthusiasm for the topics covered.

Above all, we prioritize making STEM fun! Our curriculum is thoughtfully designed to ensure high levels of engagement and interactivity. We employ effective research-based teaching strategies, incorporate hands-on activities, and provide multimedia resources to keep students actively involved throughout their learning journey. With our curriculum, you can inspire and captivate your students, fostering a love for STEM that will extend far beyond the classroom.
Complete your STEM lab with our other technologies:
---
We want you to succeed with our technology and curriculum. That's why we go above and beyond to become your STEM partner. We will help you every step of the way. Our one-on-one consultations and professional development resources make getting started a breeze.
Would you rather chat with us? We're available 8:00 am - 5:00 pm EST.

---

We're happy to talk with you! Give us a call 866-783-6109 — toll-free!

---

2880 Old US Highway 231 S
Lafayette, IN 47909

---