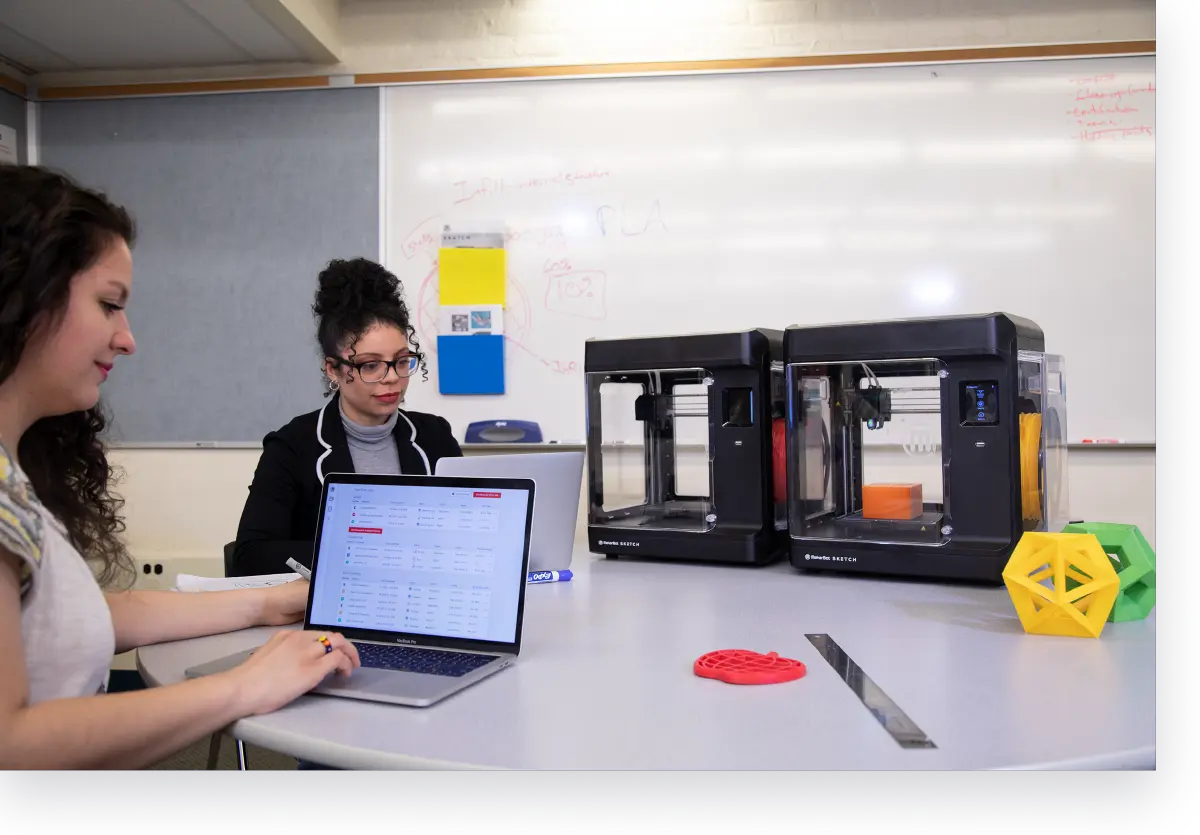 Top-tier technology and standards-aligned curriculum for industry 4.0.
---
Exciting and engaging STEM technology and curriculum is what makes STEM Education Works great! We focus on the most relevant technologies including robotics, 3D printing, circuitry, computer science, laser cutting, and renewable energies … and we're always adapting our offerings based on changes in the workplace and the needs of the future workforce.
---
Our curriculum is designed by instructors for instructors, delivering authentic learning opportunities for students which are supported by industry leaders, bridging the gap between your students' production and workforce development needs. All of our K-12 curriculum is project-based, cross-curricular, and standard-aligned (CCSS, NGSS, ISTE, STEL, and CSTA).
---
And, we carefully select our technology from world-renowned companies that align with our vision so you can have the highest-performing equipment for your classroom.
Learn more about our best-in-class technology and curriculum.
---
We want you to succeed with our technology and curriculum. That's why we go above and beyond to become your STEM partner. We will help you every step of the way. Our one-on-one consultations and professional development resources make getting started a breeze.
Would you rather chat with us? We're available 8:00 am - 5:00 pm EST.

---

We're happy to talk with you! Give us a call 866-783-6109 — toll-free!

---

2880 Old US Highway 231 S
Lafayette, IN 47909

---