Grades 9-12 Curriculum
---
High school is a crucial time for students to explore their passions, develop essential skills, and prepare for their future careers. STEM Education Works offers a comprehensive curriculum designed to empower students with the necessary knowledge, experiences, and skills. Our courses are ideal for Career and Technical Education (CTE), providing practical, hands-on training that aligns with real-world opportunities, equipping students with the skills and knowledge essential for success across diverse industries in our fast-paced and ever-evolving world.
High school STEM education is essential for developing critical thinking, problem-solving, and analytical skills that are highly valued in the modern workforce.
Engaging in STEM during high school provides students with hands-on experiences, fostering creativity, curiosity, and a passion for innovation.
High school STEM education prepares students for the ever-evolving technological landscape, equipping them with the necessary skills and knowledge for future career success in STEM-related fields.
---
Ignite high school minds with dynamic stem education.
Our approach to high school stem education.
College and Career Readiness: Our curriculum aligns with industry demands and college readiness standards, preparing students for future pathways in higher education or the workforce with strong STEM foundations.
Industry Connections and Opportunities: We connect high school students with industry professionals, providing real-world insights, mentorship, and internships to explore careers and build networks within the STEM community.
Hands-On Learning and Application: Our high school STEM programs emphasize practical skills, problem-solving, and critical thinking through engaging projects, preparing students for real-world challenges in academia and their future careers.
Equip your high school students with the necessary skills and knowledge for future career success in STEM-related fields.
---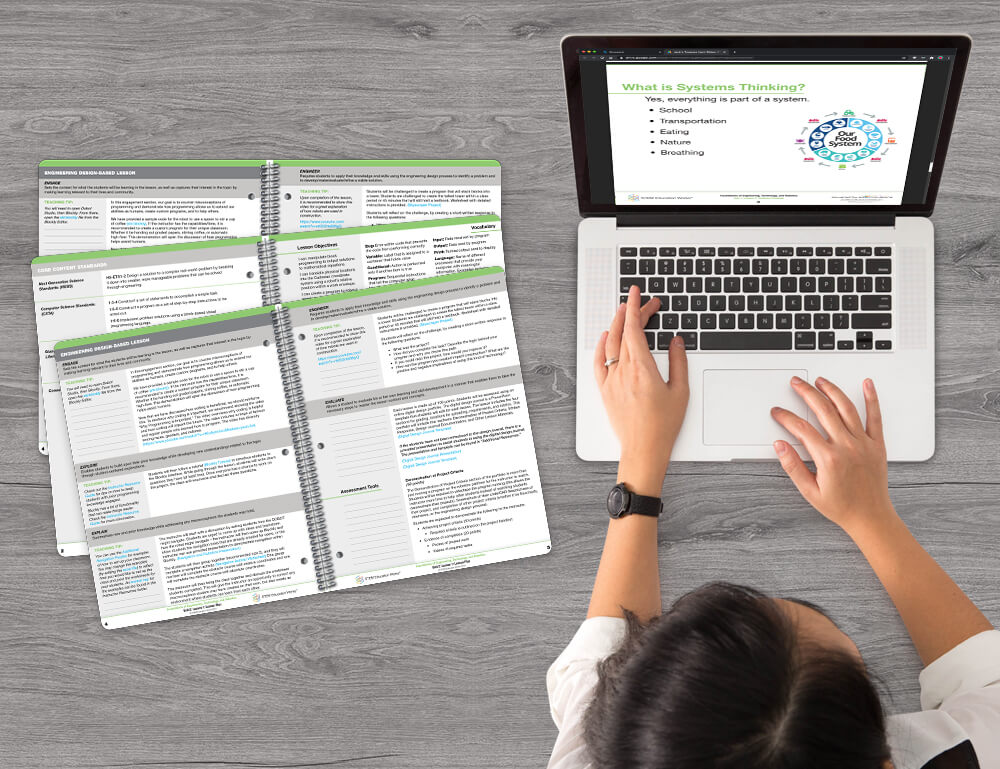 Foundations of Engineering, Technology, and Robotics
---
The Foundations of Engineering, Technology, and Robotics curriculum is standards-aligned and teacher-designed to prepare high school students for success in the future workforce. Problem-solving, collaboration, and creative thinking are embedded throughout the lessons to teach core concepts within engineering, technology, and robotics. The lessons are driven by industry standards so they can be used in standalone STEM or CTE pathway classes or alongside existing material. Digital access to the Foundations of Engineering, Technology, and Robotics curriculum is hosted online and offers additional resources for students and instructors.
---
Get all the supplies you need to support your Dobot course.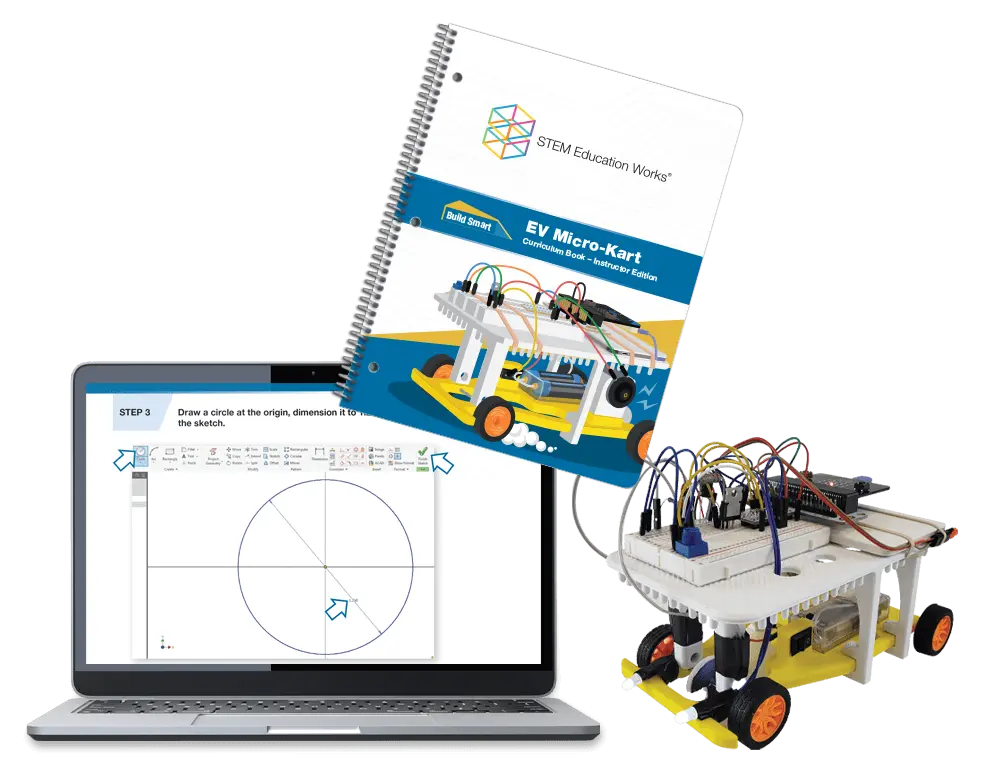 Build Smart EV Micro-Kart Course Curriculum
---
The Build Smart EV Micro-Kart Course curriculum is designed for high school students to learn mechanical engineering, coding and circuits. It gives students the full experience of building and coding their own electric go-karts. Using the 5E lesson plan format (Engage, Explore, Explain, Engineer, Evaluate), students work through a series of activities that leads them to the creation of a fully functioning electric kart. The course implements standards from ISTE, NGSS, CCSS, STEL, and CSTA.
---
Add the necessary materials for your curriculum.
---
Introducing our comprehensive curriculum: empowering educators, engaging students.
Our curriculum is carefully designed to provide educators with everything they need to deliver impactful STEM education in their classrooms. Here's what you can expect when you choose our curriculum:
5E Lesson Plan Format: Our curriculum follows the proven 5E instructional model (Engage, Explore, Explain, Engineer, Evaluate), ensuring a comprehensive and effective learning experience for students.
Aligned to National Standards: Our curriculum is meticulously aligned with national standards, ensuring that your students are meeting the necessary learning objectives and preparing them for academic success.
Step-by-Step Instructions: Our curriculum provides clear and detailed step-by-step instructions for teachers, making it easy to implement the lessons and activities without any guesswork.
Materials Lists: We understand the importance of having the right materials for hands-on learning. That's why our curriculum includes comprehensive materials lists, ensuring that you have everything you need to facilitate engaging experiments and projects.
Objectives: Each lesson comes with clearly defined objectives, enabling you to set clear learning targets for your students and track their progress effectively.
Tips and Strategies for Implementation: We provide valuable tips and strategies to help you implement the curriculum effectively and easily. These insights are designed to support your teaching, enhance student engagement, and address potential challenges.
With our comprehensive curriculum, you can confidently deliver engaging STEM education, providing your students with the knowledge, skills, and enthusiasm they need for future success.
We want you to succeed with our technology and curriculum. That's why we go above and beyond to become your STEM partner. We will help you every step of the way. Our one-on-one consultations and professional development resources make getting started a breeze.
Would you rather chat with us? We're available 8:00 am - 5:00 pm EST.

---

We're happy to talk with you! Give us a call 866-783-6109 — toll-free!

---

2880 Old US Highway 231 S
Lafayette, IN 47909

---