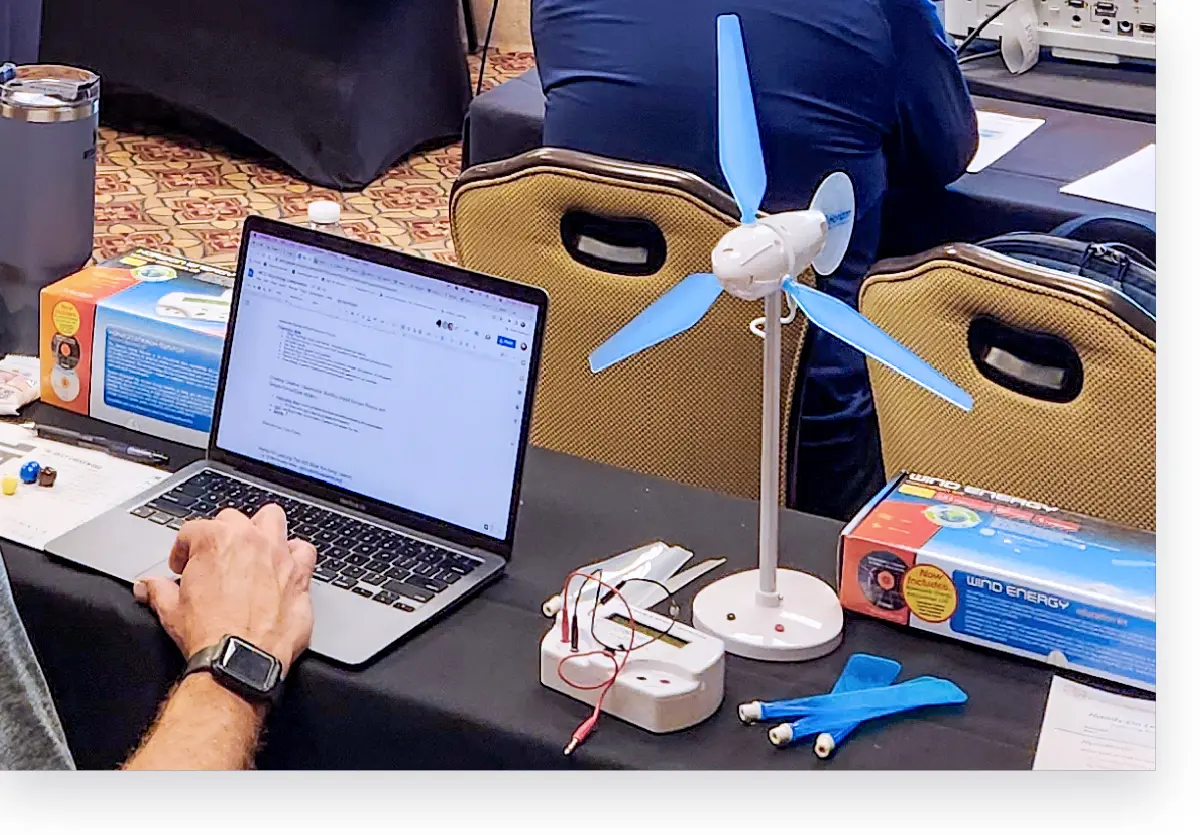 Build a sustainable future with renewable energies.
---
Understanding sustainable energy sources, environmental impacts, and efficient energy are keys to building a better and safer world. Careers in clean energy will be abundant in the future, so we focus on cultivating critical thinking, problem solving, and interdisciplinary collaboration. We feel that this integration of renewable energy with our STEM education curriculum will help students gain the background and mindset needed to help create a sustainable future.
Explore our groundbreaking renewable energy products.
Our renewable energy products offer a diverse selection, including wind turbines, solar panels, fuel cells, and energy monitoring systems, providing customers with a comprehensive range of solutions for hands-on learning and renewable energy exploration. Built with robust materials, our products are known for their exceptional quality and durability, ensuring reliable performance and longevity for educational use.
As with all our offerings, we offer extensive educational support, including technical assistance, curriculum guidance, and comprehensive resources like lesson plans and activity guides, to help you seamlessly integrate renewable energy education.
Complete your STEM lab with our other technologies:
---
We want you to succeed with our technology and curriculum. That's why we go above and beyond to become your STEM partner. We will help you every step of the way. Our one-on-one consultations and professional development resources make getting started a breeze.
Would you rather chat with us? We're available 8:00 am - 5:00 pm EST.

---

We're happy to talk with you! Give us a call 866-783-6109 — toll-free!

---

2880 Old US Highway 231 S
Lafayette, IN 47909

---