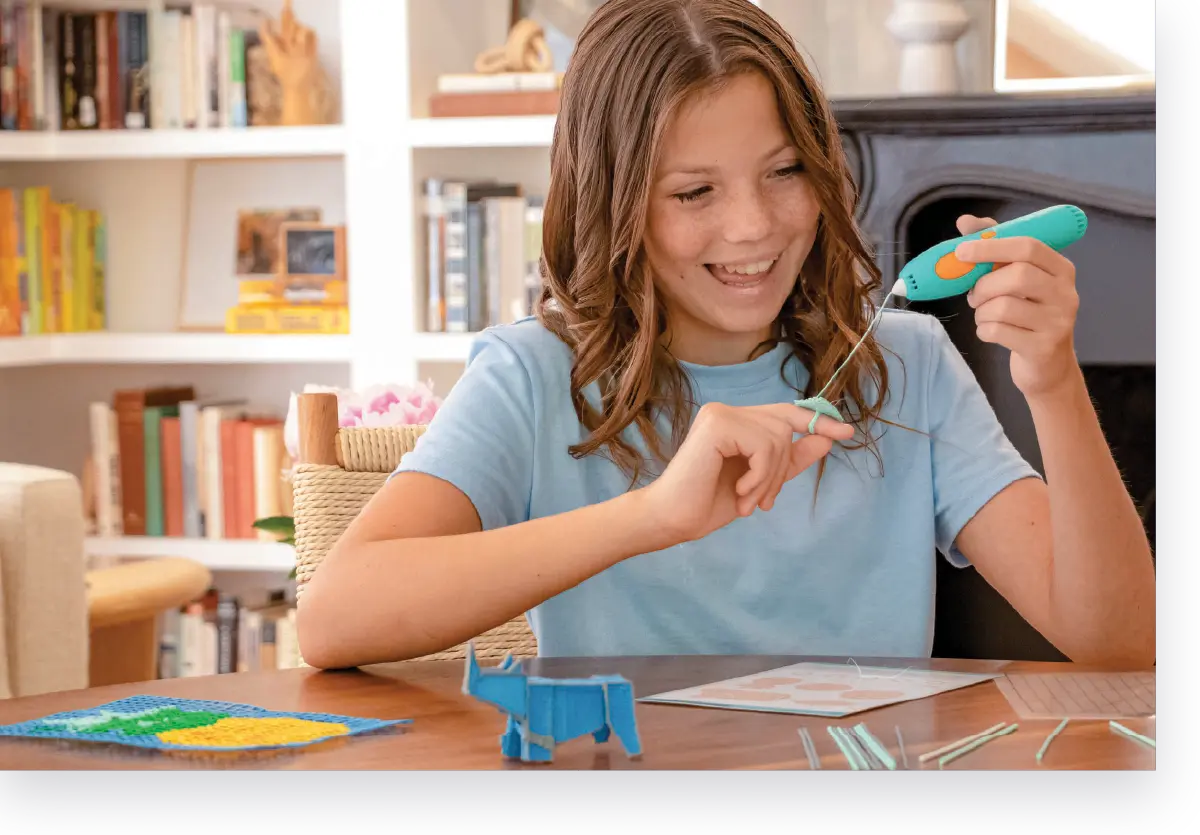 3Doodler
---
3D printing in the palm of your hand. You might have seen 3D printing, but not like this. Make STEM concepts more engaging and tangible for students using 3Doodler. You'll be surprised with how much you can do with these compact, lightweight 3D printing pens. Safe and straightforward, you can easily start learning about 3D design, or hone in on your skills.
---
Create whatever you can imagine.
3Doodler is a great tool to teach 3D design because it combines creativity and technology using a unique way to 3D print. It allows students to design and create three-dimensional objects, fostering critical thinking and creativity. With 3Doodler, students can explore concepts such as prototyping, engineering, and spatial reasoning.
It provides a hands-on experience that brings abstract ideas to life and encourages innovation. Using 3Doodler, students can develop a deeper understanding of STEM principles while unleashing their imagination.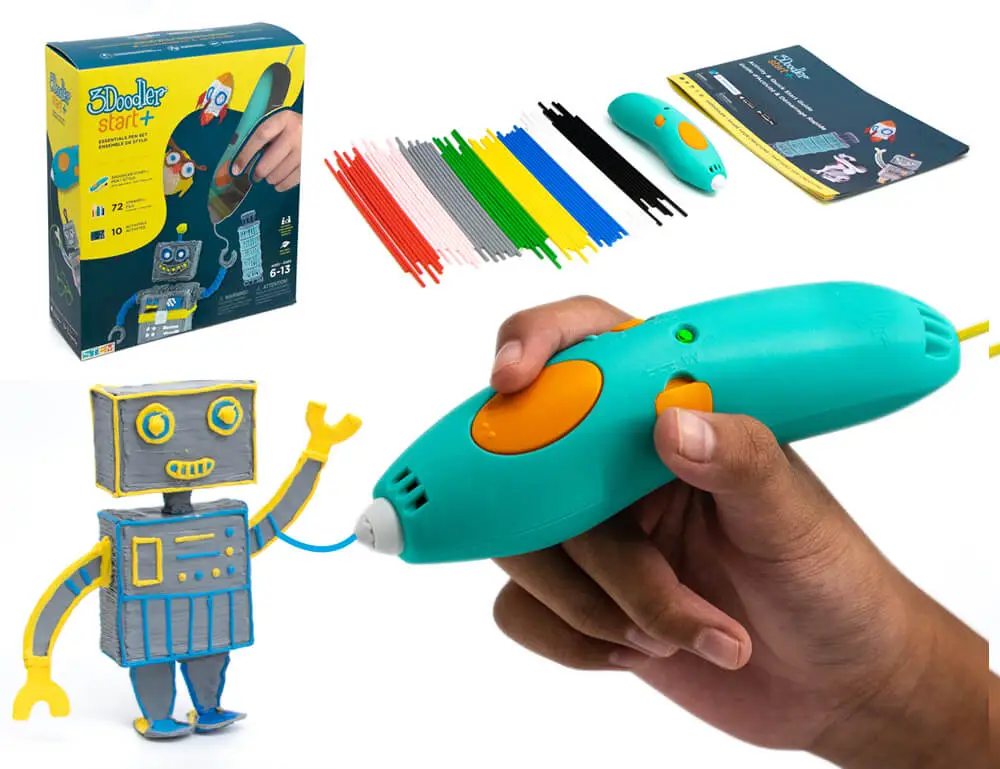 3Doodler Start+ Essential 3D Printing Pen Set
---
The 3Doodler Start+ Essentials Pen Set combines art and design with technology in a fun and creative way. Its easy-to-use, uncomplicated technology drives engagement and comprehension of critical STEM subjects. Young learners ages 6-13 years old will thrive when they experience what it's like to use their hands and minds as they bring their ideas to life in 3D! The Start+ Essentials Pen Set is designed with no external hot parts. With the press of a button, plastic extrudes and hardens rapidly allowing kids to literally create anything! This STEAM toy instills creative confidence through its tactile tech. Made for inventive, educational play, children can gather inspiration from hundreds of stencils, projects, and tutorials available online or via the 3Doodler Mobile App.
---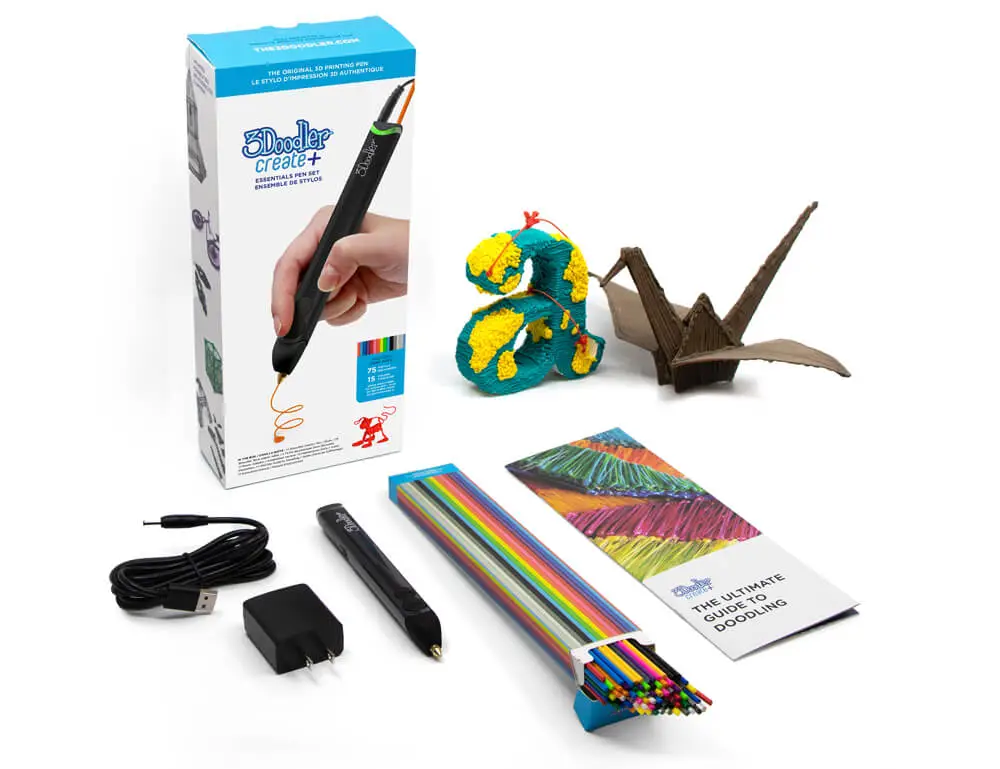 3Doodler Create+ Essential 3D Printing Pen Set
---
The latest version of the world's first 3D Printing Pen! Now with dual drive technology, the all new Create+ is re-engineered to give you an ultra smooth and enhanced Doodling experience. Improvements include enhanced durability, greater control in fast/slow speeds for different Doodling techniques, and a more reliable performance with different plastic types, including ABS, PLA, FLEXY, and WOOD. Whether you're a hobbyist, DIYer, designer, or professional artist, the Create+ offers a whole new way to create and fix. Extrude heated plastic that hardens almost instantly, so you can draw 3D structures, freehand or on stencils. Our non-toxic plastic refills are made in the USA to ensure the highest quality possible.
---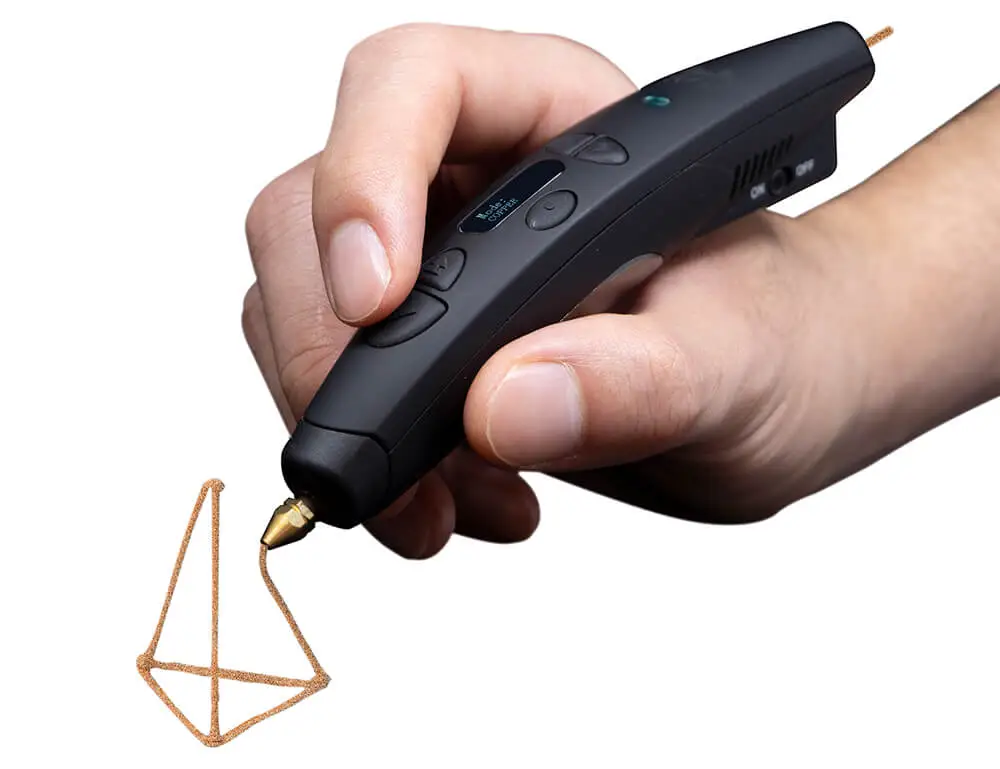 3Doodler PRO+ 3D Printing Pen Set
---
The PRO+ combines sleek, ergonomic styling with advanced technology for superior performance to elevate design and bring ideas to life. Explore 3D design and prototypes in a fraction of the time and share ideas using a range of materials from copper and wood to bronze and nylon — the possibilities are endless. The PRO+ rests comfortably in the hand and features a magnetic maintenance panel for easy access to the pen's interior. The digitally adjustable speed and temperature settings offer unparalleled design control. Convey complex ideas and projects quickly and efficiently using a wide array of materials from copper and wood to bronze and nylon.
---
Contact us about the 3Doodler.
At STEM Education Works, we specialize in providing comprehensive STEM education solutions, and we have expertise in integrating 3Doodler into educational settings. We can offer guidance on curriculum development, teacher training, and ongoing support.
Additionally, we have a deep understanding of the 3Doodler ecosystem and can help you navigate the range of available options and accessories. We will help you successfully implement 3Doodler in your STEM education program with an easy and worry-free experience.
We want you to succeed with our technology and curriculum. That's why we go above and beyond to become your STEM partner. We will help you every step of the way. Our one-on-one consultations and professional development resources make getting started a breeze.
Would you rather chat with us? We're available 8:00 am - 5:00 pm EST.

---

We're happy to talk with you! Give us a call 866-783-6109 — toll-free!

---

2880 Old US Highway 231 S
Lafayette, IN 47909

---