STEM Education Works Team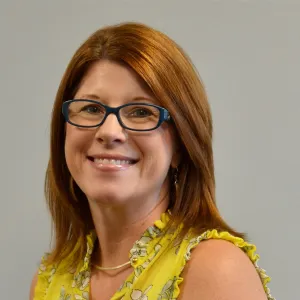 Christine Mills
President
christine@stemeducationworks.com
---
Christine is the President and co-founder of STEM Education Works. An entrepreneur with a passion for making things happen, she began her career in industrial management. She then spent time building a better community in non-profit leadership before focusing on her goal to build a better STEM education model. Her vision is to provide opportunities for every student to engage their curiosity to learn and to help teachers do what they love. When she's not strategizing, exploring new products, and working on marketing strategies, you'll find her listening to podcasts, cooking up a storm for family and friends, and riding her bike.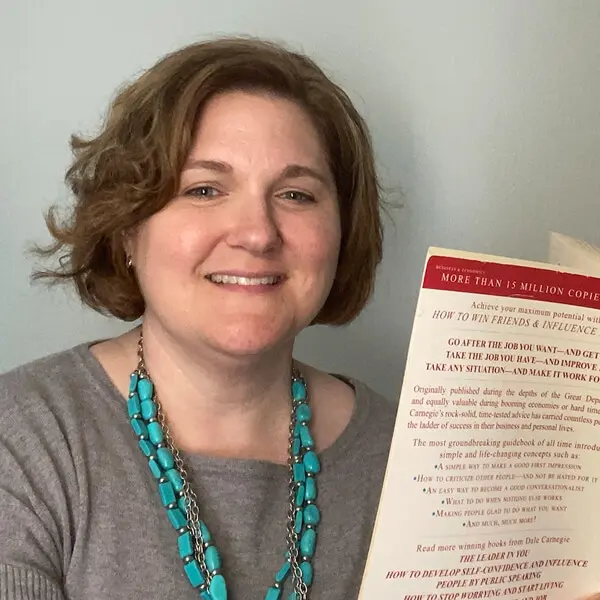 Corey Hall
Director of Curriculum Solutions
---
Corey is an experienced educator, librarian, and college professor. She is passionate about kids, literacy, and technology. In her position as Curriculum and Professional Development Manager at STEM Education Works, she has the opportunity to work with other amazing educators to create and edit STEM curriculum for K-12 students. In the process, she gets to experiment with new technologies and help educators implement them into their own teaching. She has a PhD and MS in educational technology and an MLIS with a specialization in emerging technologies. In her spare time, she's reading books, listening to podcasts, bingeing Netflix, hiking the PA hills with her husband and kids, or snuggling with her cats Nyx and Nemo. Follow her adventures in STEM on Instagram @library_doc or on Twitter @rchallway.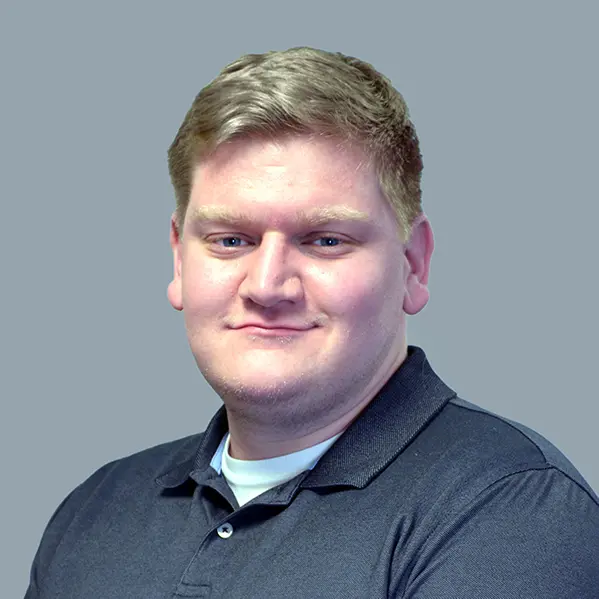 Jake Roark
Curriculum and Outreach Specialist
jacobroark@stemeducationworks.com
---
Jake is an Curriculum and Outreach Specialist at STEM Education Works. After earning his B.A. in Physics and Astronomy from Purdue University in 2012, Jake earned his Ph.D. in Nuclear Astrophysics in 2018 from Kent State University, where he studied the theatrical interior of neutron stars. We could fill an entire page with Dr. Roark's qualifications and accomplishments, but he suggested against it. What drove him to STEM Education Works was his love for teaching and science outreach. When something needs tinkered with or put together, we bring it to Jake. Jake loves to write, sketch, and play the occasional video game.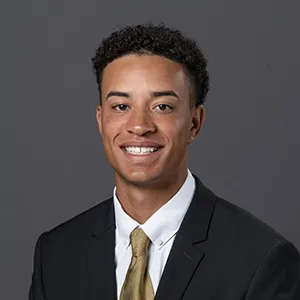 Justin Walker
Operations and Production Coordinator
justinwalker@stemeducationworks.com
---
As our Operations and Production Coordinator, Justin wears many hats! He started his college career at Indiana University before transferring to Purdue University where he earned his degree in Selling and Sales Management in 2021. Justin is a huge soccer fan and supports his favorite team, Manchester United. Away from his desk, you can find Justin hanging with family or friends, watching or playing soccer, or just having a good time.
Damiana Crouch
Account Executive
damiana@stemeducationworks.com
---
Damiana spent 10 years in veterinary medicine in both general practice and emergency medicine before moving into the world of sales and STEM! She loves to see how quickly kids learn and adapt to new technologies while being excited about hands-on learning. Being a part of bringing STEM to kids, especially ones who might not have access to these technologies otherwise, makes her job so fulfilling! Outside of work, you can find her camping and hiking with her family and their Frenchie, Oliver, or reading a good book.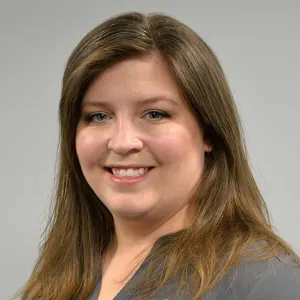 Brittany Rees
Customer Success Coordinator
brittanyrees@stemeducationworks.com
---
Brittany thrives in finding ways she can help others. She has spent many years exploring and pursuing various jobs to expand her skill set with customer experience, software certifications, retail management, training strategies, procedure development, office administration, graphic design, event planning, and more. Her personal life is filled with music! She is in a band that she and her husband started in 2011, called Frank Muffin. She is also one of the Senior Audio Engineers with REC Room Recording, a non-profit recording studio housed in The Arts Federation (TAF) building near downtown Lafayette, IN and played for many years in Purdue Bands & Orchestras and the Lafayette Citizens' Band as a flute and piccolo player.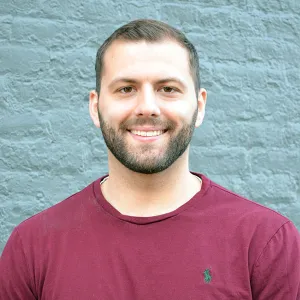 Ty Martorano
Operations and Content Marketing Manager
---
Ty has a unique background in education. Graduating with a Marketing and Entrepreneurship and Innovation degree from Butler University in 2016, he was not expecting the breadth of knowledge about STEM equipment and curriculum he would soon acquire. Working with STEM Education Works since its inception in 2018, Ty has become the expert in our products and learned the ins and outs of the education market. Using his experience, and in his new role as the Operations and Marketing Content Manager, Ty manages content on our social media, website, and wherever else you see STEM Education Works. He also helps our team with curriculum and product testing, among other duties. If not creating trinkets and gifts with the Glowforge, he enjoys taking his goldendoodle, Oakley on hikes with his wife Katelyn and practicing his newfound hobby of cooking. And if there's time left in the day, he'll spend it playing some video games.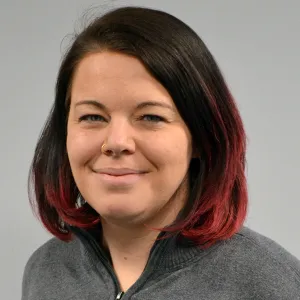 Chauntée Pitts
Professional Learning Specialist
chauntee@stemeducationworks.com
---
As a previous educator, Chauntée is passionate about providing teachers with the tools needed to inspire their students to greatness. She graduated with an elementary education degree from the University of Richmond and then used her degree to teach in inner-city Richmond, Virginia. Chauntée loves all things STEM and when she was offered an opportunity to be a STEM Specialist in Fort Worth, Texas, she did not hesitate to take the jump. While teaching STEM in Texas, she obtained her master's degree in STEM Education from Tarleton University. As the Professional Learning Specialist for STEM Education Works, Chauntée is able to take her experience and passion and pass it on to others through the training she provides our customers. She is full of energy and it does not take long for people to see that she is an extravert. When Chauntée is not working, she is exploring new places, doing trivia, or hosting themed parties for her friends.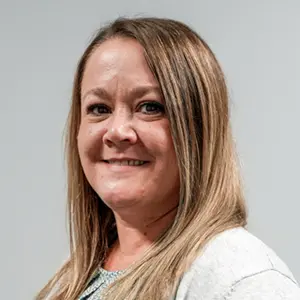 Sarah Pruitt
Account Executive
sarahpruitt@stemeducationworks.com
---
Sarah has had a diverse and fulfilling journey. After graduating with a Bachelor's degree in Finance from Purdue University in 2006, she embarked on a career path which eventually led her to education. She found her passion for teaching and specialized in high school special education math. Her commitment to STEM education has become a driving force in her professional life, and she has dedicated herself to guiding and supporting teachers in their efforts to teach STEM concepts effectively.
As an Account Executive, she has channeled her enthusiasm for education into helping educators develop and implement STEM concepts in their classrooms. This role allows her to make a meaningful impact on the field of education by supporting and empowering teachers. Outside of work, she leads a balanced life filled with outdoor activities like camping, fishing, and taking walks. She cherishes quality time with her family, further enriching her life experiences.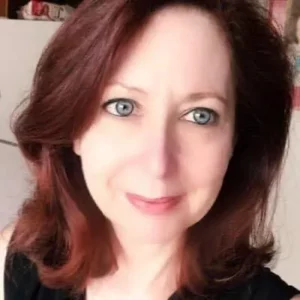 Julia Dweck
---
Julia is an experienced teacher with a 20-year tenure in the field. Throughout her career, she has dedicated herself to designing educational curriculum for prominent educational technology companies, and well-known publishers like Penguin Random House. In addition to her curriculum development work, Julia has achieved success as a published children's author, collaborating with renowned figures such as Stan Lee. Her belief in the power of passion, fun, and discovery as effective learning tools for learning drives her commitment to providing engaging educational experiences.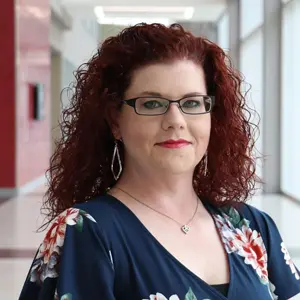 Lauren Kelly
---
Lauren is a STEM/GT Specialist for Crowley ISD in Fort Worth, TX. She has a passion for creating engaging STEM lessons to prepare all students for possible future STEM careers. She also loves to provide STEM instructional support to her colleagues and present about STEM topics at educator conferences. Lauren is a huge fan of NASA and all things space with recent trips to Johnson Space Center and Kennedy Space Center she is ready to inspire the next generation to reach for the stars.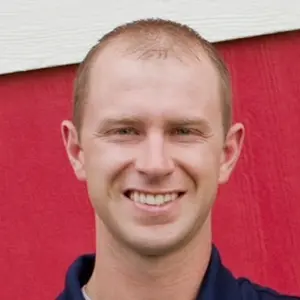 Dr. Scott R. Bartholomew
---
Dr. Bartholomew is an assistant professor of Technology & Engineering Studies at Brigham Young University. He is a former middle school teacher, assistant professor at Purdue University, and board member for the International Technology & Engineering Education Association. Scott is a Fulbright Scholar in the Philippines—where he lived for two years as a service missionary before completing his undergraduate degree. He has a bachelor's and master's degree in Technology & Engineering, and PhD in Curriculum Instruction, and is involved in STEM teachers professional development across multiple countries. He and his wife Julie live in the Philippines with their five children and will return to their home in the mountains of Utah at the end of the summer.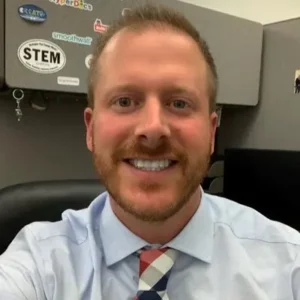 Jonathan Olshan
---
Jonathan has been an educator for 14 years. He has taught 7th, 8th, 10th, and 11th grade English as well as 9th-12th grade Broadcasting. For the past four years, Jonathan has served as a K-12 Instructional Technology Coach for Warwick School District. He is an advocate for all students and has a passion for helping teachers inspire and engage their learners by using technology to create student-centered, innovative classrooms.
Jonathan is a Google Certified Trainer, Apple Learning Coach, and SMART Innovator. He has presented at IU13's Elementary and Secondary Tech Conference (ETC/STC), Pennsylvania Educational Technology Expo and Conference (PETE&C), Keystone Technology Integrators Summit (KTI), and Luminate Global Conference.
He spends his free time with his wife and daughter, and he loves exploring new golf courses around the country with friends.
Brian DeRome
Anne Dooley
Julia Dweck
Isabelle Fielding
Heather Frauhiger
Lisa Isenbarger
Ashley Kahn
Lauren Kelly
Aspen Kitchell
Kyle Kline
Terra Kline
Zach Laureano
Katie Luebcke
Chantal Macias
Liz Miller
Abby Morehouse
Jonathan Olshan
Jackson Otto
Connie Painter
Vanessa Santana
Megan Schildknecht
Nick Schreyer
Jill Shambach
Logan Staples
Sarah Stinson
Greg Strimmel, Ph.D.
Colin Swift
William Walls
Marsha Wells