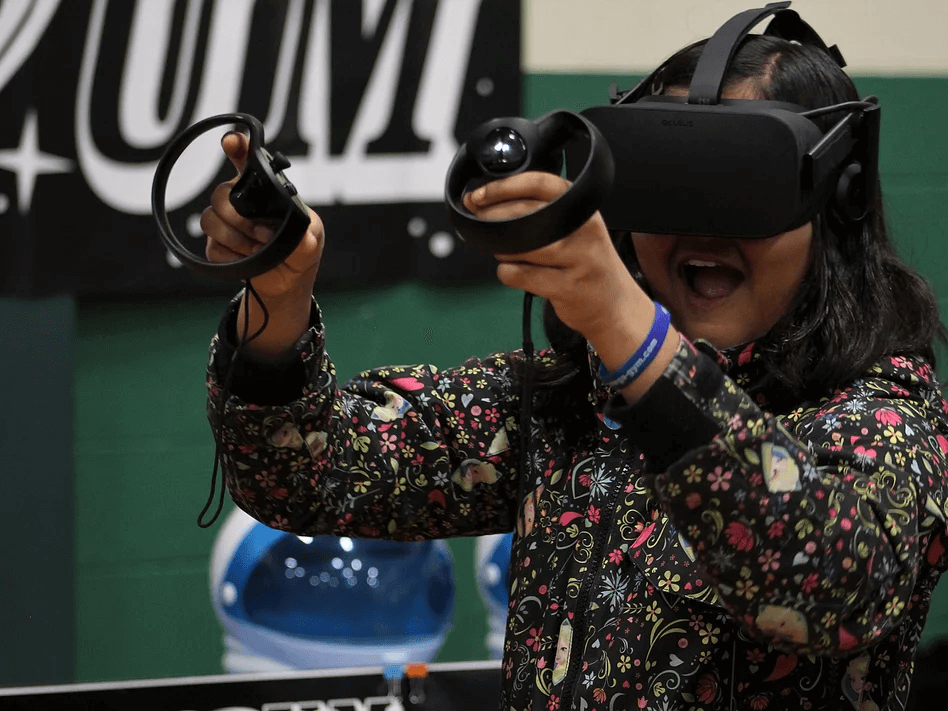 Teen Leaders: Interview with STEM Without Boundaries COO Aliyah Hirji
May 12, 2021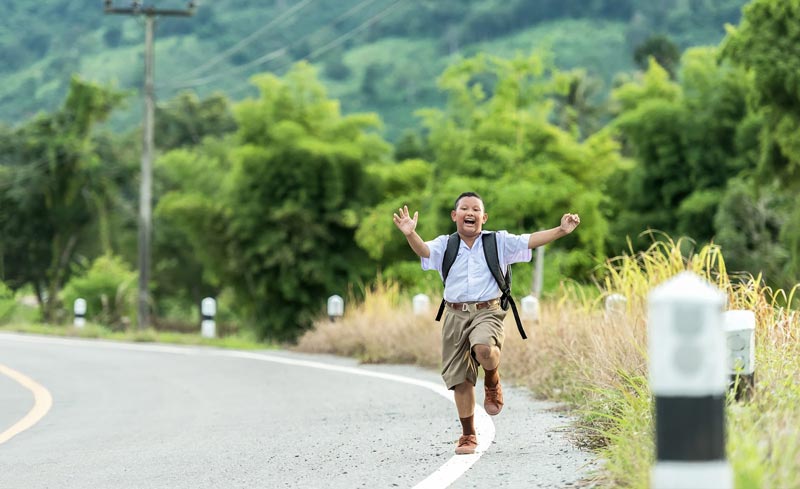 Monthly Newsletter – May 2021
May 24, 2021
Hey there, everyone! Dr. Jake here again and I've been busy lately learning the ins and outs of our Glowforge laser cutting/engraving tools. Utilizing a 40/45 watt carbon dioxide (CO2) laser, this impressive piece of engineering can cut and engrave materials like cardboard, wood, metal, and plexiglass, bringing your artistic and educational projects to life all in the comfort and convenience of your own classroom or home! My favorite part is watching the laser do its thing, slicing through tough materials with ease. It's kind of mesmerizing…
"Lasers"
Now, when you think about lasers, maybe something like Star Wars comes to mind. Or maybe you think of sharks with frickin' laser beams attached to their heads. But ultimately, you probably imagine a thin beam of light that can cut through matter like butter. And while the depictions of lasers in science fiction may be a bit exaggerated at times, the real-world physics behind lasers is fascinating all by itself.
The word "laser" is actually an acronym, standing for "light amplification by stimulated emission of radiation." Now that you know what laser stands for, let's look at what a laser is.
Light Waves and Constructive/Destructive Interference
Light is made up of very tiny, discrete particles called photons. Photons, like all particles, exhibit wave-like properties, and like all waves, light waves can interfere with each other, either "piling up" and creating stronger waves or canceling each other out and creating weaker waves.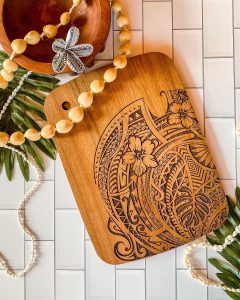 Picture in your head something like a wave in the ocean. Waves have peaks and valleys; high points and low points. When the high point of one wave lines up with the high point of another wave, the waves add up, resulting in what's called "constructive interference." But when the high point of one wave lines up with the low point of another wave, they cancel each other out, resulting in what's called "destructive interference." As we'll see soon, it's this first kind of interference, constructive interference, that makes lasers so powerful.
The Inner Workings of a Laser
The process of creating a laser beam first starts with a chamber filled with molecules in a gaseous or solid state (CO2 gas in the case of the Glowforge). A voltage is then applied across this chamber and, as electric current passes through the medium, the electrons around the atoms in the gas or solid become excited and transition to higher atomic energy levels. (This concept of electron energy levels is described in greater detail in a previous blog post of mine, "3D Printing, Quantum Mechanics, and STEM Careers.")
At some point, an electron will spontaneously drop back down to its original, lower energy level, releasing a photon (again, a "particle/wave of light") in the process, with an energy equal to the energy change undergone by its parent electron. As this photon travels through the medium inside the chamber, it "encourages" or "stimulates" the electrons around it to drop down as well, thus releasing more and more photons with the same energy as the original photon! Because the wavelength of a photon is indirectly proportional to its energy, this means all of the photons have the same wavelength as well (10,600 nm for the Glowforge). This implies that in the case of each photon, the distance between each peak and valley of the wave is the same, which further helps them to pile up and create a strong "super wave" via constructive interference.
After bouncing around the chamber for a while, these photons eventually escape through a small hole, flooding out of the chamber in the form of an intense, slender beam of light made up of billions and billions of constructively interfering photons. That's how a laser is made!
Lasers All Around Us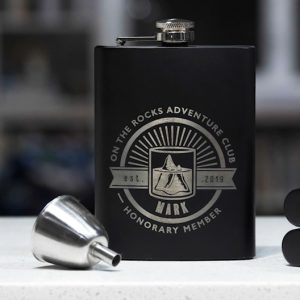 Lasers aren't just a cool demonstration of physics – they're essential to many of the technologies all around us that we rely on every day in the modern world. Entertainment? You bet. Lasers have you covered from Blu-ray discs to the lighting effects at concerts. Medicine? Lasers have given way to entirely new fields of surgery techniques and treatments for diseases. Science? Lasers are immensely important to scientists studying things like quantum mechanics, solid state physics, astronomy, and meteorology/climate science. The list goes on, including telecommunications and satellite technology, barcodes, military use, manufacturing, and, of course, the Glowforge itself. To learn more about how lasers work, take a look at this video from YouTube's engineerguy. And to learn more about the Glowforge, visit our website! Until next time.
–          Dr. Jake Roark