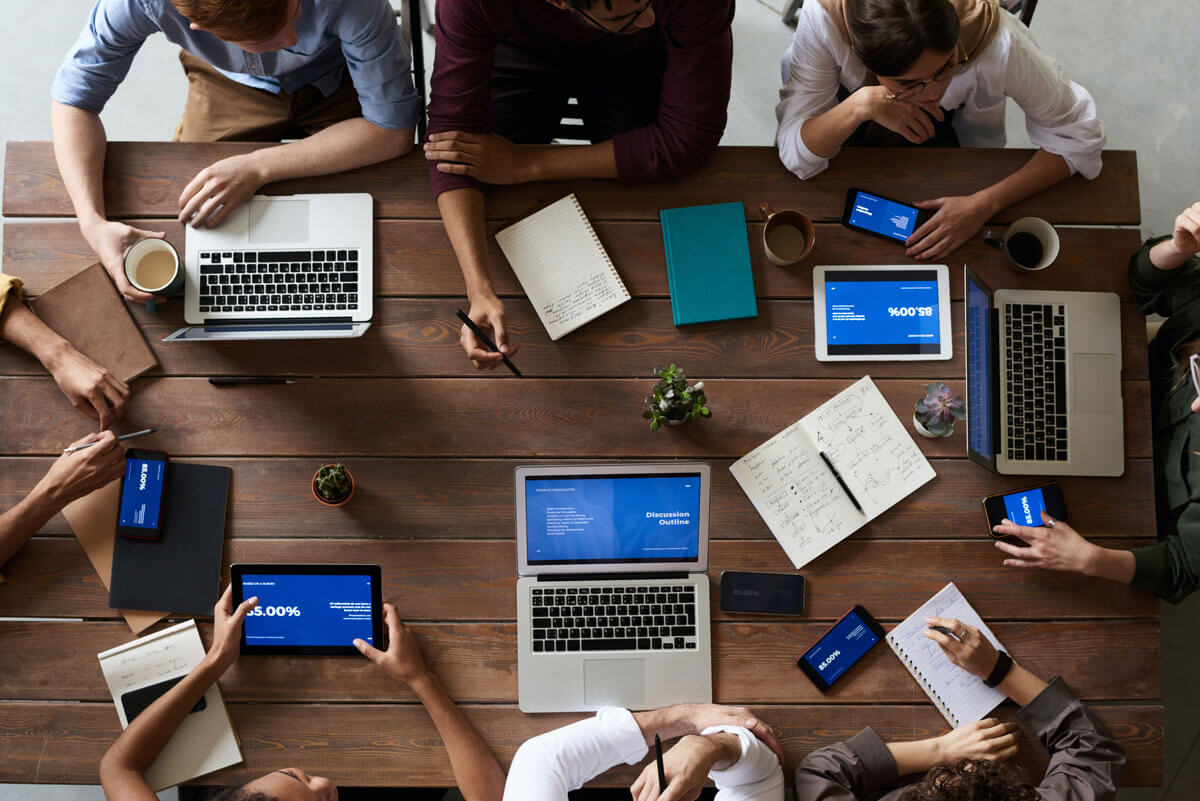 Choosing STEM Professional Development Training
October 26, 2022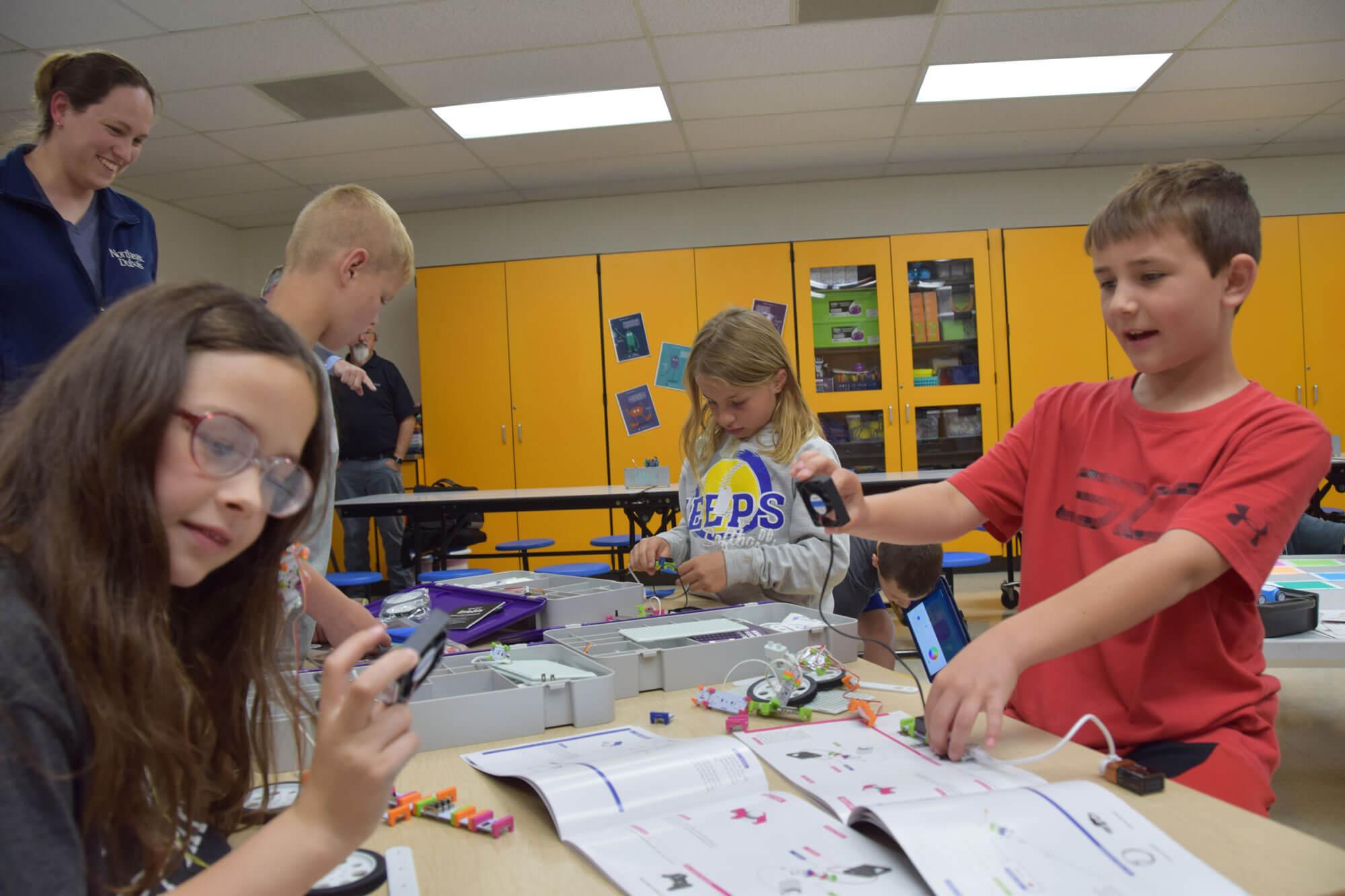 November 2022 – National STEM Day
November 10, 2022
In September's blog, I shared with you reasons why 3D printing should be a part of your library programming. If you haven't checked it out, here's a brief summary: 
It meets patrons where they are. 

It prepares patrons for future careers. 

It provides equitable access to technologies.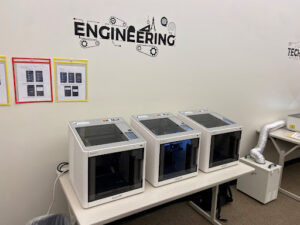 This month we'll be looking at how to choose the right 3D printer for your space. If you do a quick Google search for 3D printers, you'll quickly realize that there are a lot of options out there at many different price points. How do you even get started? 
Types of Printers 
Budget constraints are obviously a major factor when selecting technology for your space. But budget should not be the ONLY factor. Before you click "Purchase," consider the types of printers that are available and make an informed choice for your patrons, their needs, and the space and budget you have to work with. Although there are many categories, we are going to focus on the two most common printer types used in educational and library settings: stereolithography (SLA) and fused deposition modeling (FDM) printers. 
Fused Deposition Modeling (FDM) Printers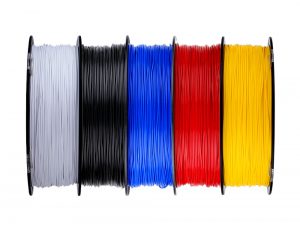 When you think of 3D printers, FDM printers are probably what come to mind. These are the most commonly used printers in schools, libraries, and homes. FDM printers work by pushing material called filament through an extruder. The filament is melted and then spread on a print bed, layer by layer, to form a model. 
Cost 
FDM 3D printers are relatively inexpensive and can range from as little as $100 for the most basic model to $5,000+ for business and industrial-level models. Plan to spend between $1,000-$3,000 for a reliable machine that produces high-quality prints. It is common to find printers in the $800 or less range, but most of the time you get what you pay for. (Check out our Sindoh 3DWOX1 and 2X printers, great options that are affordable and reliable!) When planning for your budget, don't forget to factor in accessories and consumables, such as replacement print beds and filament.  
Print Speed 
3D printing is not a fast process, and FDM 3D printers aren't the speediest of the available printer types. However, they are capable of creating quick prototypes or models that are sturdy but not necessarily high resolution. Generally, FDM 3D printing quality is adequate for classrooms and libraries, especially at the K-8 levels. 
Resolution
FDM printers are not well-suited for printing complex designs or intricate parts. Instead, these printers are best used for proof-of-concept models and prototyping. Still, the resolution is probably appropriate for most K-12 classrooms and library settings.
Stereolithography (SLA) Printers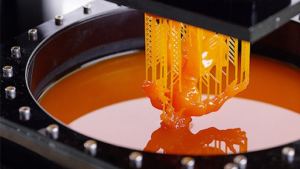 Photo courtesy of 3Dnatives.com
Stereolithography dates back to the 1980s and was the first 3D printing technology. These printers use lasers to cure liquid resin into hardened plastic. Although these printers have been around for a long time, they remain incredibly popular because of their ability to print strong models that retain high resolution.
Cost 
Like FDM printers, SLA printers run the gamut in terms of cost. In general, however, SLA printers are more expensive than their FDM counterparts. Expect to spend around $3,500 for a quality desktop SLA printer, and much more for an industrial version. Additionally, the cost of resin is typically higher than filament used in FDM machines.
Print Speed 
Depending on the material used, SLA printers can print five to ten times faster than FDM printers (when printing similar layer heights and comparable quality). Speed makes the SLA printer the clear winner for fast prototyping. 
Resolution
SLA printers provide much higher levels of accuracy and resolution, as well as better surface finish, than FDM printers. You will definitely get higher-quality prints from an SLA printer than an FDM. Again, higher quality results in higher costs.
Which Model is Best for You?
Both FDM and SLA printers are exceptional technology tools to bring into your classroom. Making the right choice for you really comes down to examining the pros and cons of each type. For most K-12 settings, the cheaper FDM printers will likely work very well. For technical or trade courses, or higher education settings, the SLA printer might be a better option. Whichever you choose, stay tuned for next month's installment. We'll be looking at creating a 3D printing program that is sustainable and effective.