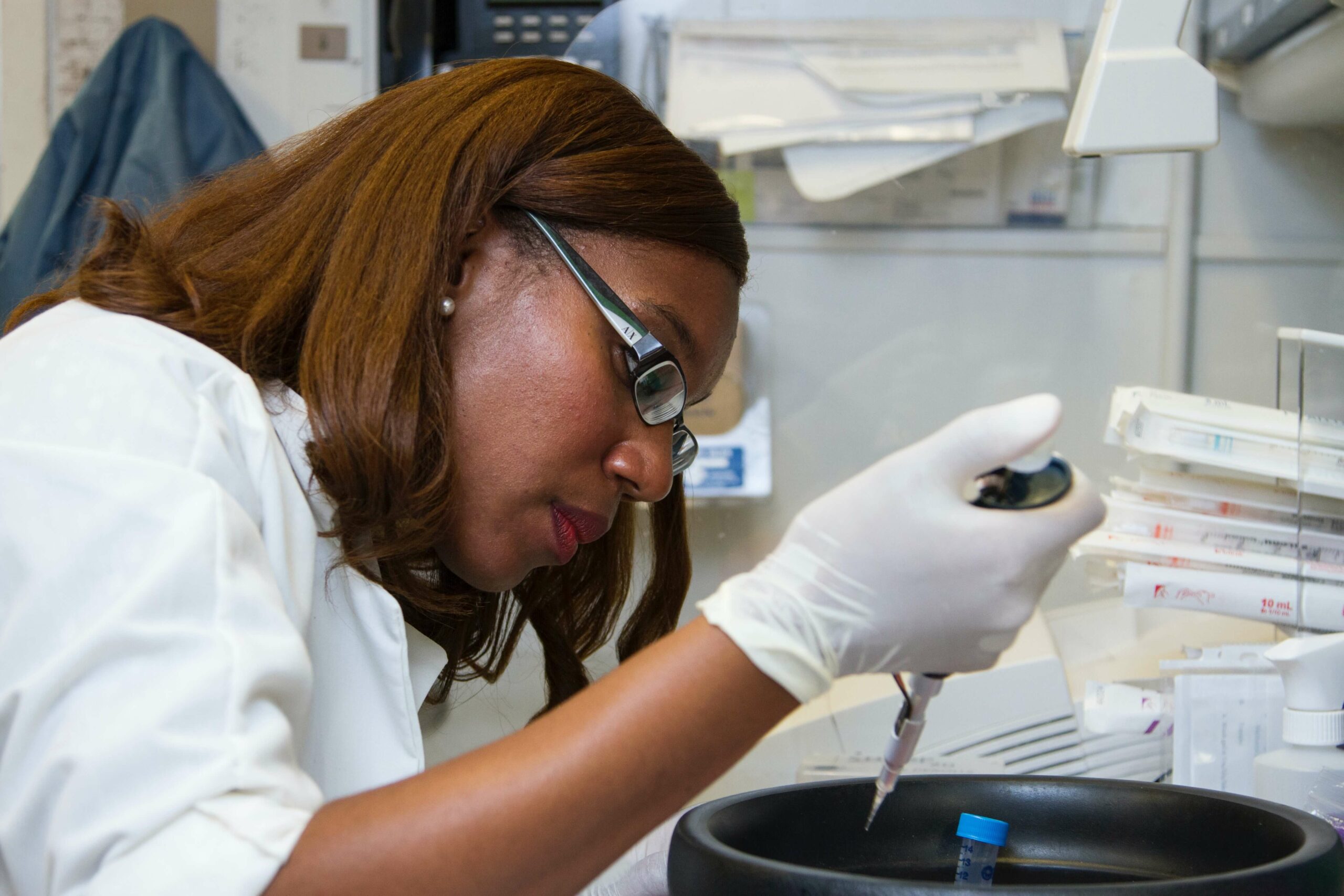 Monthly Newsletter – March 2023
March 9, 2023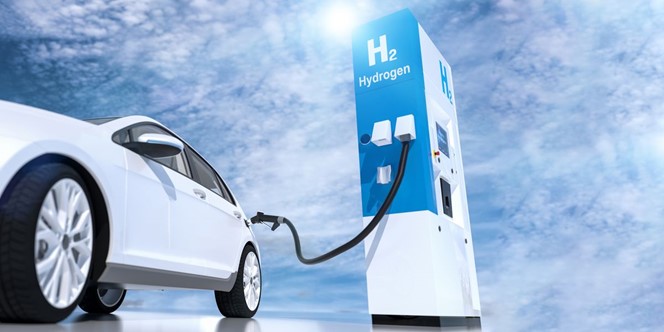 Getting Hyped for Hydrogen Fuel Cells
April 5, 2023
It seems like everyone is talking about ChatGPT, the open-source artificial intelligence (AI) platform that is taking the world by storm. If you haven't had a chance to try it out, you may want to do so soon, as OpenAI intends to make it a premium service in the future. For now, you can create a free account to try out all the possibilities. 
So is ChatGPT as amazing as it sounds? Or is it the end of education as we know it and a danger to students? The answer probably lies somewhere in between. But I'll let you decide for yourself. In this month's blog, I went directly to the source. I spent some time interviewing ChatGPT about itself. Below is the transcript of our conversation, word-for-word. 
Can you tell us a little about yourself?
Certainly! As an AI language model developed by OpenAI, I'm designed to answer a wide range of questions and provide information on various topics. I'm constantly learning and improving my responses based on the vast amounts of data I have been trained on, and my aim is to assist users in generating human-like responses to their queries. My capabilities include answering factual questions, providing advice, completing tasks, and engaging in conversations. However, it's worth noting that while I can simulate human-like interactions to a certain degree, I'm still a machine and lack the emotional intelligence and creativity of a human being.
How were you created?
I was created by OpenAI, which is a research organization dedicated to developing artificial intelligence in a safe and beneficial way. My creation involved training a large neural network on vast amounts of text data from the internet using a technique called unsupervised learning. This allowed me to learn patterns and relationships in the data and develop the ability to generate human-like responses to a wide range of questions and tasks. Over time, my creators have continued to refine my training methods and algorithms, enabling me to become more sophisticated and capable of handling increasingly complex tasks.
Why would teachers need you? Doesn't Google accomplish the same thing?
I can provide you with a more personalized and in-depth response to your questions than a search engine like Google. While Google can give you access to a vast amount of information, it can sometimes be overwhelming to sift through and find what you're looking for.
In contrast, I can interpret your queries and provide you with a direct and relevant answer to your question. Additionally, I can generate new ideas, offer different perspectives, and even engage in a conversation with you.
Furthermore, while Google may be limited to returning information based on web pages, I can provide information and insights beyond the internet such as explaining complex concepts or performing calculations.
Overall, using me in combination with Google can enhance your search experience and help you access more tailored and diverse information.
How do you see yourself helping K-12 teachers?
I can be a valuable tool for K-12 teachers in several ways. For example:
Answering students' questions: I can help teachers by answering students' questions on a wide range of topics, from history and science to math and literature. This can save teachers time and allow them to focus on other aspects of their teaching.

Providing educational resources: I can assist teachers by providing educational resources such as lesson plans, activities, and quizzes. This can help teachers to create engaging and effective lesson plans that meet the needs of their students.

Grading and feedback: I can assist teachers by grading assignments and providing feedback to students. This can help teachers to assess student performance more efficiently and provide targeted feedback to support student learning.

Language learning: I can assist teachers of language learners by providing conversational practice, vocabulary-building exercises, and grammar explanations.
Overall, my ability to process and provide information quickly and accurately can help K-12 teachers to save time, increase efficiency, and enhance the learning experience for their students.
How can you help teachers meet the needs of exceptional learners?
I can be a helpful tool for teachers in meeting the needs of exceptional learners. Here are some ways in which I can help:
Providing differentiated instruction

: Teachers can use me to provide differentiated instruction to exceptional learners, tailoring instruction to their individual needs and abilities.

Offering accommodations

: Teachers can use me to offer accommodations such as text-to-speech, closed captioning, and translations, to help exceptional learners access and understand the material.

Providing enrichment opportunities

: Teachers can use me to provide additional resources and enrichment opportunities for exceptional learners who are working above grade level.

Personalizing learning

: Teachers can use me to personalize learning by offering a range of activities and assessments that cater to different learning styles and abilities.

Analyzing student performance

: Teachers can use me to analyze student performance data, identifying areas where exceptional learners may be struggling and offering targeted interventions to support their learning.
Overall, by providing tailored instruction, accommodations, and enrichment opportunities, I can help teachers to meet the diverse needs of exceptional learners and support their academic growth and success.
Can you give us an example of how you could help teachers meet the needs of students with special needs?
Let's say you have a student with dyslexia who struggles with reading and writing. To personalize their learning experience, you could:
Provide accommodations

: This could include giving the student extra time to complete assignments or exams, allowing them to use assistive technology such as text-to-speech software, or providing a scribe to help them with written work.

Use multisensory teaching methods

: Dyslexic students often benefit from multisensory teaching methods, which engage multiple senses (such as sight, hearing, and touch) to reinforce learning. For example, you could use colored markers to highlight key concepts or diagrams to help the student visualize ideas.

Break tasks down into manageable chunks

: Large tasks can be overwhelming for students with dyslexia, so breaking them down into smaller, more manageable chunks can help them stay focused and motivated. You could provide step-by-step instructions or checklists to help the student stay organized and on track.

Offer alternative assessments

: Traditional assessments (such as written exams) may not be the best way for a dyslexic student to demonstrate their knowledge. Instead, you could offer alternative assessments, such as oral presentations, videos, or projects that allow the student to showcase their understanding in a way that plays to their strengths.
By using these strategies, you can help personalize the learning experience for a student with dyslexia, making it more engaging, accessible, and effective for them.
That's pretty helpful. But can you write sub plans? Let's say I'm a sixth-grade math teacher, and I need a sub plan for order of operations. Can you do that?
Sure, here's a sub plan for 6th-grade math studying order of operations:
Introduction:
Hello and welcome! Today's lesson will focus on the order of operations in math. Students will learn how to solve equations with multiple operations using the acronym PEMDAS.
Materials:
Whiteboard and markers

Order of operations poster/chart

Worksheets for students to practice order of operations

Calculator (optional)
Procedure:
Start by introducing the concept of order of operations and what PEMDAS stands for. Write it on the board or show the chart if available. Explain the significance of each letter.

Go over a few examples on the board, explaining each step as you go. Have the students follow along with their own paper and pencil.

Once the students seem to have a grasp on the concept, hand out the worksheets for them to practice on their own. Walk around the room to help answer any questions or give feedback as needed.

As a wrap-up activity, review some of the answers from the worksheets and allow time for any last-minute questions or clarifications.

If time allows, provide some additional practice problems or a game related to the order of operations.
Note:
It is important to emphasize the importance of following the order of operations correctly. Encourage students to double-check their work and use the PEMDAS acronym as a guide. If you have access to a calculator, make sure students know how to use it properly in conjunction with the order of operations.
I hope this sub plan helps! 
How do you address teacher concerns about students using you to cheat on homework?
I cannot prevent students from using me to cheat on their homework, but I can be a helpful tool for teachers to address these concerns. Here are some ways in which I can help:
Encourage academic integrity

: Teachers can emphasize the importance of academic integrity to their students, and how cheating can harm their long-term learning and academic success.

Monitor student progress

: Teachers can monitor student progress and look for patterns of cheating or plagiarism. They can use me as a tool to check for originality and verify that students are doing their own work.

Provide targeted feedback

: Teachers can use me to provide targeted feedback on student work, identifying areas where students are struggling and helping them to improve their understanding of the material.

Teach critical thinking skills

: Teachers can emphasize the importance of critical thinking and problem-solving skills, which are essential for success in school and beyond. They can use me as a tool to help students develop these skills, rather than relying on me as a substitute for their own learning.
Ultimately, it's up to teachers to set clear expectations for academic integrity and to use me in a responsible and ethical manner. By working together, we can help to create a learning environment that promotes honesty, integrity, and academic excellence.
That sounds great, but I think what we all want to know is if you think you will eventually replace teachers and traditional teaching?
No, I'm not designed to replace teachers, but rather to support and enhance their work. While I can perform certain tasks and provide information quickly and efficiently, I lack the emotional intelligence and creativity of a human teacher. I cannot form relationships with students, provide personalized attention, or offer the kind of mentorship and guidance that human teachers can.
Instead, my role is to assist teachers in delivering high-quality education to their students. By providing resources, answering questions, grading assignments, and offering feedback, I can help teachers save time and improve the learning experience for their students. However, I can never replace the unique and irreplaceable role that teachers play in helping students grow and develop as individuals.
What would you say to a teacher who is interested in using your skills and services?
Teachers should use me as a tool to enhance the teaching and learning process while being mindful of my limitations and potential biases. They should not rely solely on me but encourage student engagement and participation through a balance of traditional teaching methods and technology.
That's good advice. Thank you ChatGPT for taking the time to talk with me today.
You're welcome! It was my pleasure. Don't hesitate to reach out if you have any more questions in the future. Have a great day!
Conclusion
I was pleasantly surprised by ChatGPT's ability to respond to natural conversation and questions. I discovered that if I don't like a particular response, I can ask ChatGPT to try again (or "regenerate answer") and provide additional prompts or details. I noticed that ChatGPT's responses tend to follow a specific pattern, similar to a 5-paragraph essay. I was able to clarify my request by asking ChatGPT to remove any bullet lists. Overall, I found ChatGPT very easy to work with, and will likely use it regularly in my daily work. 
What do you think about ChatGPT's role in K-12 education? How are you using it in your classroom?