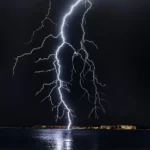 It's Electrifying! The Truth Behind Benjamin Franklin's Discovery
August 22, 2023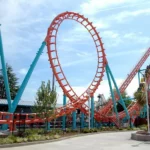 Monthly Newsletter – August 2023
September 18, 2023
September is a month that brings a change of seasons and the return to classrooms. But did you know it's also Read a New Book Month? This year, we're turning the spotlight on something that combines the best of both worlds — STEM literature for children. STEM books not only entertain but also educate, laying the groundwork for a future filled with curiosity and innovation. As students are settling into their new school year, what better way to enrich their minds than by introducing them to the fascinating realms of science, technology, engineering, and mathematics? Let's explore how you can make the most of this Read a New Book Month by finding STEM books that will ignite young imaginations.
 
Integrating Read a New Book Month with STEM
Celebrating Read a New Book Month with a STEM focus offers an enriching and educational experience for students. Here are some ways to make the most of this special month: 
Explore STEM Themes

: Consider selecting books that cover a range of STEM topics — everything from robotics and coding to space exploration and environmental science — like our

blog

! This variety will give students a comprehensive view of what STEM encompasses.

 

Science Experiment Books

: Some STEM books come with hands-on activities that allow students to apply theoretical knowledge in practical terms. Conducting experiments featured in the books can make for an exciting classroom or at-home activity.

 

Virtual or Physical STEM Book Clubs

: Whether in-person or online, book clubs create a community of learners. Organize a STEM book club that meets regularly to discuss the latest reads, encouraging in-depth conversations about science and technology subjects.

 
STEM Book Reviews

: Have students write or create video reviews of the books they've read. These reviews can be shared within the class or even posted online to help other students find interesting STEM books.

 

Interdisciplinary Projects

: STEM literature often intersects with other subjects such as history or art. Assign projects that require students to integrate knowledge from these different fields, enhancing their overall understanding.

 

Guest Speakers

: Invite authors or experts in the STEM field to discuss the books and their real-world applications, either virtually or in the classroom.

 
Spotlight on New STEM Children's Books
Now that we've explored various ways to celebrate Read a New Book Month with a STEM focus, let's turn our attention to some of the latest STEM children's books that deserve the spotlight. 
K-5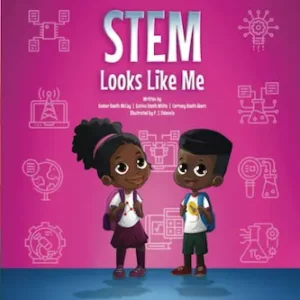 STEM Looks Like Me by Amber Booth McCoy, Katina Booth White, and Cortney Booth Akers.
Join the interactive journey with twins Alex and Amber to explore the A to Z of STEM's influence on our lives. The vibrant book not only complements classroom learning but also fosters imagination, prepares children for diverse career paths, and cultivates entrepreneurial spirit from a young age.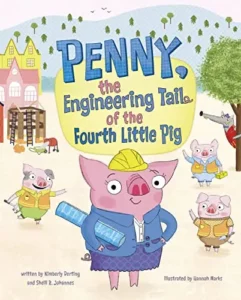 Penny, the Engineering Tail of the Fourth Little Pig by Kimberly Derting, Shelli R. Johannes, and Hannah Marks 
In this imaginative twist on the classic tale of The Three Little Pigs, Penny is no ordinary pig — she's an engineer. When the notorious Wolfgang wreaks havoc on her brothers' homes, it's Penny's engineering skills that come to the rescue. As Wolfgang makes his return, Penny employs her technical know-how to protect her family from his relentless huffing and puffing.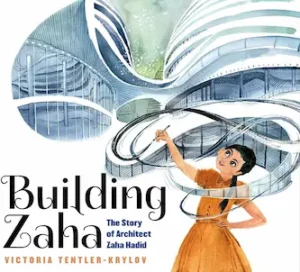 Building Zaha by Victoria Tentler-Krylov 
In Baghdad's bustling hub of intellect and creativity, a young Zaha Hadid aspired to reshape the world through architecture. As a woman and a person of color, she navigated a landscape filled with skepticism and barriers, often facing critics who deemed her ideas too daring or impractical. However, Zaha remained unswayed, persistently advancing her unique visions. With unwavering resolve, she broke through traditional norms to achieve international acclaim for her revolutionary contributions to architecture. 
Secondary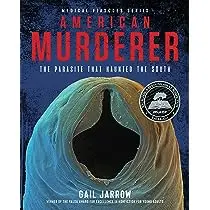 American Murderer: The Parasite that Haunted the South by Gail Jarrow 
In Gail Jarrow's latest addition to her Medical Fiascoes series, the book features the chilling medical mystery of hookworms, parasites that wreaked havoc on health in the 19th and early 20th-century American South. Zoologist Charles Stiles led pioneering efforts to control the parasitic infestation, educating the public on prevention methods like wearing shoes and using outhouses. With cover art that captures the unsettling nature of the parasite, this book is sure to pique the curiosity of any middle schooler intrigued by medical mysteries or creepy-crawly creatures.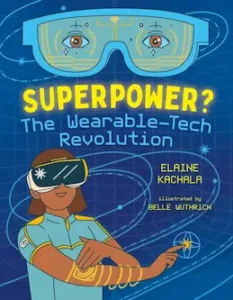 Superpower?: The Wearable-Tech Revolution by Elaine Kachala 
In Superpower?: The Wearable-Tech Revolution, young readers explore the rapidly evolving world of wearable technology, discovering how innovations can both enhance human capabilities and pose ethical dilemmas. The book challenges its audience to weigh the benefits and risks of such technology, featuring insights from inventors, engineers, and scientists shaping this emerging field. 
Professional Development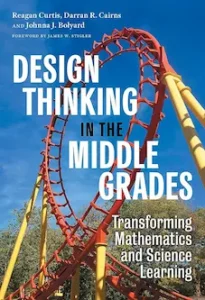 Design Thinking in the Middle Grades: Transforming Mathematics and Science Learning by Reagan Curtis, Darran R. Cairns, and Johnna J. Bolyard  
Design Thinking in the Middle Grades offers an interdisciplinary approach to teaching math and science, emphasizing design-based learning cycles to tackle real-world problems. Aimed at educators in middle school settings and teacher preparation programs, the book serves as a guide for integrating grade-appropriate content standards and literacy skills, while fostering equitable group learning experiences. 
Conclusion
Incorporating STEM books into Read a New Book Month offers a unique opportunity to enrich classroom learning and inspire young minds. By exploring diverse STEM themes, engaging in hands-on activities, and even connecting with authors or experts, students gain a deeper appreciation for these vital subjects. Whether through book clubs or interdisciplinary projects, the aim is to make STEM accessible, intriguing, and relevant to everyday life. Let this September be a month where reading not only entertains but also educates and empowers our future innovators.