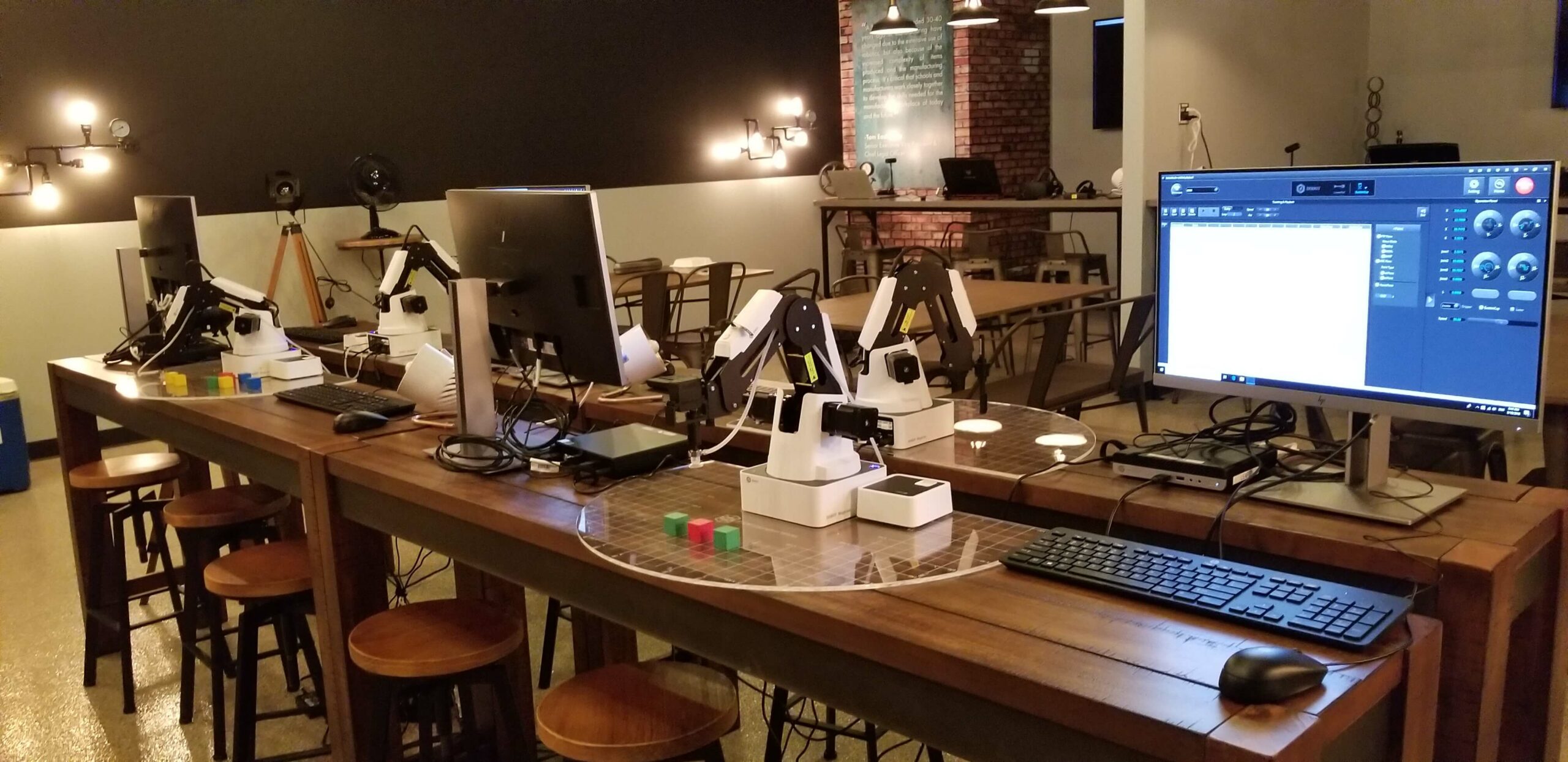 National Robotics Week
April 6, 2022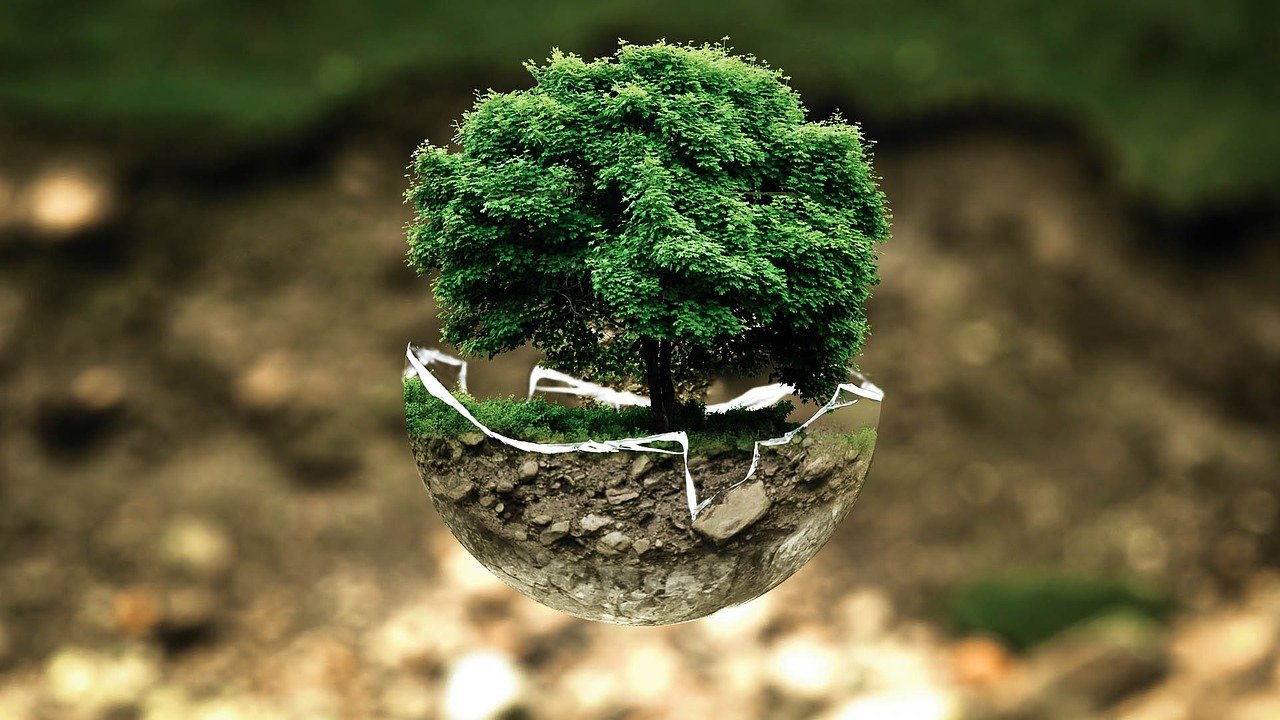 Monthly Newsletter – April 2022
April 21, 2022
Back when I was in graduate school, between researching the theoretical interior of neutron stars and teaching undergraduate physics classes and labs, by far my favorite thing to do was to host shows at the Kent State Planetarium. For five years I had the pleasure of serving as planetarium administrator for Kent's physics department, giving presentations to kids on field trips during the week and putting on public shows on the occasional weekend.
It was definitely in that planetarium, and in the classroom as a teaching assistant, where I solidified my passion for STEM education and outreach. One of the challenges I've always enjoyed most when it comes to my career and background is taking complex scientific concepts and making them digestible for the general public. When it came to outer space and the vastness of the universe, it was quite the challenge, but the payoff of getting to act as a science ambassador and engaging with the public, especially young people, was always worth it.
Spring and Outdoor Astronomy Tips
With spring now setting in, as the cold of winter gives way to warmer weather and clearer skies, there's no better time to get outside and explore the universe through the eyepiece of a telescope. Plan an outing with your family, or encourage your students to dive into the world of astronomy at night from home. Here are a few tips for observing the night sky with a telescope:
Check your local weather forecast and plan accordingly around cloud cover.

You want it to be as dark as possible. For the best experience, set up your telescope far away from city lights. About 20 to 30 miles outside of city limits is optimal, but often a quick 10-minute drive can do wonders when it comes to cutting down light pollution.

Get your hands on a star map (also referred to as a "star chart" or "sky chart") to help you know where to point your telescope. Websites like

Sky & Telescope

have some great resources for this.

Ursa Major (the Big Dipper) and Orion are excellent targets for this time of year. Try to get a good look at the Orion Nebula, a fuzzy patch located just below Orion's Belt. Of course, the planets and the Moon are great targets all throughout the year. And if your telescope is powerful enough, there are a myriad of galaxies and other deep sky objects out there for you to discover.

Don't worry about buying an expensive, super powerful telescope. If you have the funds, by all means, go for it! But even a $50 to $100 telescope – or even an old, beat-up telescope – will provide you with some pretty amazing views of the sky. To this day, I still use my dad's old Jason 2" refracting telescope from the '70s to observe the planets (like Jupiter and its moons), the Moon, and solar activity (like sunspots and transits; and be sure to use a solar filter when observing the sun!).
Astronomical Alternatives
"But Dr. Jake," you may ask, "what if bad weather and cloud cover get in the way of my astronomy experience?" The teachers out there might be thinking, "What if I want to implement astronomy in my classroom? The stars aren't out during the day when I'm with my students!" Well, you're still in luck. Here are a few alternatives:
Go visit or organize a field trip to your local planetarium! The great thing about a planetarium is that it still works even when those spring showers kick in. Thanks to the immersive and vibrant images we get from modern digital projectors, a planetarium visit can, in some ways, provide an even more in-depth and detailed look at the night sky than grabbing your telescope and hoofing it out to the countryside.

Go for the

virtual

planetarium option.

Stellarium

is a free, open-source astronomy application that puts a planetarium in your computer. Whether in your home or in the classroom, this software is a great tool for studying the constellations, learning about how the night sky changes with the seasons, or even exploring deep space objects up close and personal. Another great virtual option is

Google Sky

. I would personally recommend downloading the

Google Earth Pro

desktop application and using its built-in Google Sky mode.

NASA

has a tremendous amount of free content available for teachers online. Use these resources to implement and develop an astronomy lesson based around the constellations, our solar system, or even the life cycle of stars! Look out later this summer for a free curriculum sample that I've been working on called "Exoplanet Explorers." This multi-day lesson will be all about the planets that lie in the deep depths of space far beyond the boundaries of our solar system and will be centered around the

Glowforge 3D laser printer

.
The sense of wonder is a fleeting thing. Especially as adults. When we are fortunate enough to experience it from time to time, it wears off quickly as we settle back down into the normalcy of everyday life. It degrades as we age and lose that spontaneous, youthful level of imagination that we all once had. What better way to reignite that sense of wonder than by pondering the enormity of the universe and reconnecting with the idea that we are sitting on a huge rock surrounded by and hurtling through an endless sea of stars. Until next time, folks.