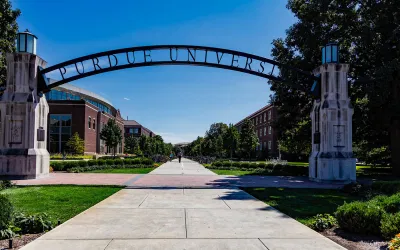 STEM Education Works Curriculum Developers Awarded at ITEEA Conference
April 22, 2019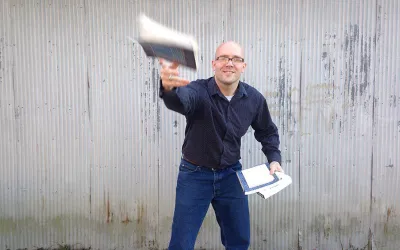 SDI Innovations Announces Partnership with Ed Tech Influencer Matt Miller
June 12, 2019
Lafayette, Ind. (June 12, 2019) – Lafayette-headquartered SDI Innovations announced on Wednesday, June 12th that its subsidiary STEM Education Works will showcase six new partnerships with Sindoh, Luxrobo, ElecFreaks, Skyepack, Diversified Woodcrafts, and EdTech influencer Matt Miller at the upcoming International Society of Technology in Education (ISTE) conference and expo in Philadelphia.
Sindoh, a South-Korea based 3D printer manufacturer, takes 3D printing to the next level with its built-in user-friendly features, impressive printing quality and other high-level capabilities. As a national Sindoh distributor, STEM Education Works is committed to delivering the best 3D printing experience to educators and students. With Sindoh, the company is confident that it will be able to provide the best technology at an affordable price.
Luxrobo is the company behind MODI, a module-based platform for smart coding and robotic creations. Its simple and intuitive design makes robotics and coding education accessible to students and educators of all skill levels. As MODI's exclusive distributor in the United States, STEM Education Works is bringing the innovative coding modules to the U.S. market for the first time.
ElecFreaks, a micro:bit peripheral product manufacturer, provides effective learning tools to make programming education more interesting and tangible. The addition of ElecFreaks products will further expand STEM Education Works' portfolio of educational tools promoting collaborative learning and computational thinking.
Skyepack is a Purdue-affiliated company that offers an affordable alternative to textbooks by delivering digital curriculum online at a lower cost than traditional publishers. With Skyepack, STEM Education Works will be able to deliver its curricula and professional development through a user-friendly and convenient platform while staying environmentally friendly.
Diversified Woodcrafts is a seasoned educational furniture and casework manufacturer, providing quality storage and makerspace solutions to schools and laboratories throughout the United States. The partnership with Diversified Woodcrafts contributes an integral part to STEM Education Works' product lineup in providing well-rounded makerspace solutions.
Matt Miller is a critically acclaimed speaker, author of Ditch That Textbook, and "one of the top 10 influencers of education technology". Integrating digital tools and customized experiences into classrooms, Miller's creative approach to teaching has empowered educators all around the world to thrive in the digital age of education. STEM Education Works' partnership with Matt Miller aligns with their common vision to create products that equip educators with the necessary means to succeed in the modern-day classroom.
STEM Education Works was launched in 2018, a brand under parent company SDI Innovations focused on developing the work force skills of tomorrow through an impressive portfolio of innovative robotics technology and standards-aligned STEM curricula developed in partnership with Purdue University. STEM Education Works believes that the new partnerships will elevate its educational technology portfolio and complement its curriculum offerings.
This will be STEM Education Works' second year exhibiting at the ISTE Conference and Expo, an educational technology annual conference with more than 24,000 attendees.
In addition to STEM Education Works, SDI Innovations is the parent company of many educational suppliers, stationery suppliers, and agricultural industry publishers. School Datebooks supplies academic planning calendars to more than 12,000 schools in 50 states and 22 countries; Eventlink delivers athletic and full-school event scheduling software; No Name Paper Co. offers high-end planners and stationery on Amazon and Etsy; and Ag Printers provides marketing and labeling solutions for the ag industry.
Please contact SDI Innovations with any questions.