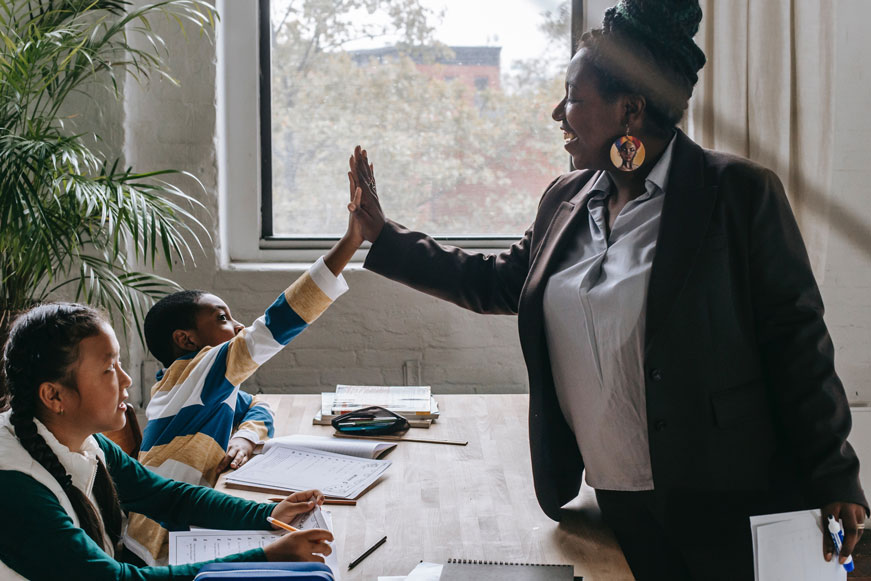 Monthly Newsletter – February 2022
March 1, 2022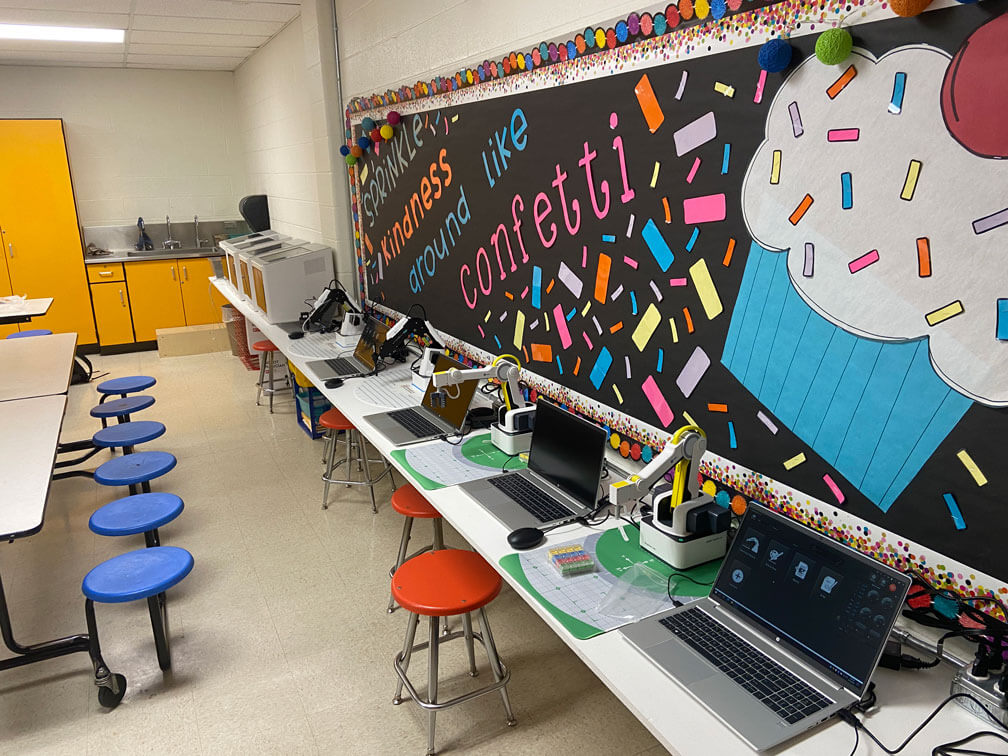 Choosing STEM Education
March 23, 2022
Hello everyone,
When it comes to the STEM subjects, we often think of a scientist in a lab following rigid procedures or an engineer relying on careful calculations and computer software to complete a design. But the guest that I've interviewed for today's blog is here to remind us of the often forgotten relationship between STEM and the world of art and creativity. This guest is no other than my dad, Brian Roark.
As co-owner of Pyramid Sign and Design (located here in our very own Lafayette, Indiana), he's been a sign artist for nearly 40 years. If you're from Lafayette, or have ever visited the area, you've probably seen some of his work, ranging from iconic signage around town to Purdue's Boilermaker Special to the walls and gym floors of local schools. He was even featured in the Wall Street Journal at one point due to his restoration of a historical Coca-Cola sign in downtown Lafayette!
Jake: So, how did you get into the sign-making business and art in general?
Brian: From an early age, I always loved drawing and painting and making art. I wasn't the best student academically, but I always excelled in art. I felt like I caught my niche early on. As time went on, I practiced and got better and better. At one point I entered a drawing contest for a local zoo and I drew a parrot using crayons. The finished picture was so good that the officials disqualified me because they couldn't believe such a young kid could make something that good! They thought one of my parents drew it for me.
In terms of inspiring my career, my father was an architect and I was always fascinated with his drawings and all of his tools of the trade. Early on he taught me how to sketch and use things like a drafting ruler. That sort of experience really helped me grasp the importance of using math and measurement as a guide in art.
J: How do you view the crossover between art and STEM? In what ways are the STEM subjects important to your work?
B: First and foremost, I think math is in everything. No matter if you're a scientist or an artist, you will always need to use math to make sure your final product or project is done right. Everything has some math attached to it. Geometry is essential to art.
A lot of times a client will come to me with a certain idea for a sign or graphic and from there we will flesh it out into something that not only looks clean and appealing, but that's also executed the right way using careful measurement and planning. This often involves translating a small computer-generated design into a huge image on something like the wall of a gym. And in cases like that, you not only need to have the artistic vision to picture what that's going to look like, but you also need to understand things like scaling, fractions, and how to use a tape measure. Even when you're making an educated guess, you're still using your knowledge of math to some extent.
In terms of technology, you also need to be able to do things like laying out and editing artwork in 2D CAD software. Typically, you'll have a mechanical plotter attached to that computer which can either cut material like vinyl to size for smaller projects or can print out paper patterns for larger jobs. Being able to picture and manipulate your final product in both 2D and 3D is very important.
There's also quite a lot of engineering-oriented thinking that goes into making a quality product, especially when building the structures used to hold up a sign. When you're building the frame for a sign out of wood or other materials, you have to consider the environmental factors that the sign will experience throughout its lifetime – things like potential wind loads, balance in weight, and stress and strain from freezing and thawing cycles. It's much better to consider the effects of these factors before you put up a sign than after.
J: What role do you think the STEM subjects play in art in a less practical sense? Such as in the creative process of creating art?
B: Well, when it comes to making an image or design look good, balance and symmetry are very important. You don't want to have too much going on on one side of a design and not enough going on on the other side. Sometimes you need to take accurate measurements to get the placement of things just right and sometimes you have to rely more on your intuition.
You really want to use these STEM skills as a guide. Leaving enough room for that creativity component always ends up making your work better. Creative art is better than just being a human photocopier. Creativity gives you room for nuance and STEM concepts serve as a guide for your art.
J: What was your experience with STEM education like growing up in school?
B: I wasn't your typical student. I started to fall behind academically somewhere around the 3rd grade, and I never really caught back up. I always had trouble learning from textbooks but really enjoyed the more hands-on experience of art. It wasn't until I was around 35 that my doctor diagnosed me with ADHD. He told me that I was "the poster child for ADHD." Then suddenly it all made sense. Back when I was in school in the '70s, we knew a lot less about learning disabilities and we didn't really have the tools to make learning easier for kids like me. But nowadays, we've gotten much better at adapting our teaching styles to fit with the way some kids learn differently.
That's why I really like the approach of hands-on learning in STEM. Using things like 3D printers and robotic arms is a great way to engage young people who respond best to things they can touch and feel and manipulate in their hands. That approach is going to open up job and career opportunities for a lot of students who might not have had the chance otherwise. I really do wish I had those kinds of hands-on resources available to me when I was younger. Even though I still use a lot of STEM skills in my art today, those kinds of resources could have gotten me even more interested in the STEM subjects.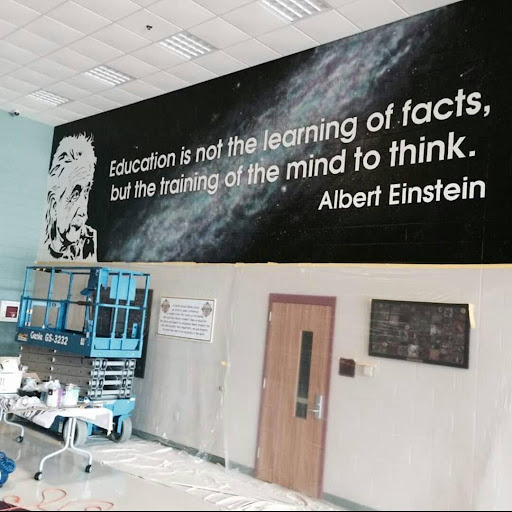 J: What advice do you have for the students out there? About pursuing either art or STEM? Or both at the same time?
B: My biggest advice is to follow your passion. Find something that you really like doing and are good at and go from there. Everyone has a gift and it's just a matter of finding it. No matter if you're interested in art or science, you will always need to have a good understanding of the STEM subjects in whatever you do. We have to get away from this idea that the STEM subjects are only for white-collar careers. You can find a ton of the same content in a lot of blue-collar jobs and career paths. Plus, we will always need young people in our workforce who have the ability and gift to apply STEM concepts to physical, hands-on, real world problems and work. Being good at what you do is often about being well-rounded and being able to solve problems both technically and intuitively.
Very well said by my dad! Just another testament to the wide-spread importance and application of STEM education. If you're interested in curriculum that bridges that gap between complex STEM subjects, art and design, and hands-on learning, be sure to check out our Build Smart Clubhouse and Build Smart EV Micro-Kart kits and curriculum! Until next time.
 – Dr. Jake Roark