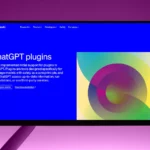 ChatGPT Hacks for Teachers: A Crash Course in AI
October 17, 2023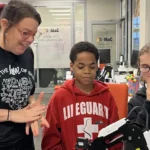 So You Wanna Teach STEM?
November 14, 2023
Hello all … and HAPPY HALLOWEEN! Given the special occasion, I thought I'd make today's blog extra scary by serving you up some spooky STEM facts. So grab your candy, shut off the lights, and prepare to be petrified … with spooky STEM facts.
Dead spiders are being used to advance the field of robotics.
Researchers at Rice University have discovered a way to turn dead wolf spiders into end effectors on the end of robotic arms – just like the end effectors on our own Dobot Magician and Magician Lite units!
Here's the really cool part: spiders don't move around like us via muscles in their legs. Instead, they pump blood in and out of their legs to achieve locomotion. That's right. Spiders have hydraulic legs.
Pumpkin facts!
You can't have Halloween without pumpkins! With this in mind, here are some quick facts about these opulent orange orbs:
Pumpkins are actually fruits, not vegetables! Pumpkins, along with cucumbers, tomatoes, and avocados, come from the flowers of their plants and are therefore classified as fruits.

The word "pumpkin" first appeared in a late 17th-century version of the fairy tale "Cinderella."

The current world record for the heaviest pumpkin is a whopping 2,624 lbs and belongs to a pumpkin grown by Belgian Mathias Willemijns in 2016. The heaviest pumpkin ever grown in the United States weighed in at 2,528 lbs, grown by Steve Geddes of New Hampshire in 2018.

Every part of the pumpkin is edible, including the skin, leaves, flowers, and stem. Not the most appetizing thought in the world, but in a survival situation, hey, food is food.

Also, and I'm not sure if you knew this, but

pumpkin pie is the best type of pie

. If you disagree, send me an email at

jacobroark@stemeducationworks.com

so we can fight about it.
Over 95% of the universe is made up of dark matter and dark energy … and we really have no idea what they are.
I told you to read this blog in the dark for good reason! So here's the deal: a vast majority of our universe is made up of this stuff called dark matter and dark energy and, pun entirely intended, we're really in the dark as to what they really are. Here's what we do know:
Dark matter

is a hypothetical form of matter that scientists suspect to be lurking throughout the black vastness of space. Long story short, astronomers have studied large-scale structures like globular clusters, galaxies, and galaxy clusters and have tallied up the total amount of matter they can detect with their telescopes (i.e., with light). But in order to account for the particular rotation and movement of these kinds of systems, it seems like there should be MUCH more matter present than we can see. Could there be some form of matter out in space that does not interact with light and only interacts via gravity? Or maybe there are a bunch of black holes drifting through space that we haven't accounted for? Or perhaps it's time to revisit our models describing how gravity really works? Hmm…

Dark energy

is an unknown form of energy that appears to be fueling the expansion of the universe. When astronomers study the objects around us in space, they see that, on large extragalactic distance scales, everything seems to be racing away from us. But don't start to think that our location in the universe is special – because the same is true for every other point in space. In other words, our universe is expanding such that each point in space is racing away from every other point in space, and it's getting faster and faster and faster with each passing second. What could be causing this accelerating expansion of the fabric of spacetime? It's still a mystery, but scientists are hard at work to find out.
Bonus Spooky Fact: If Halloween wasn't enough, October 31st is also Dark Matter Day, a globally recognized celebration dedicated to the mysteries, research, and exploration of dark matter.
Over half of the cells in your body aren't human.
You might want to sit down for this one: most of the cells in your body are not "you" (i.e., human cells with human DNA). Believe it or not, around 57% of the cells in your body are microorganisms like bacteria, archaea, viruses, and fungi. Most of them live in your digestive system. So, by cell count, you are only 43% human!
Of the 30 trillion or so human cells we have in our bodies, there are on average 39 trillion microbial cells. Due to their small size, these microscopic colonists make up only 1 to 3 percent of the body's mass – about 2 to 6 pounds in the average person. But don't be too scared of these tiny invaders, because it turns out they are vital to good health and the proper functioning of our bodies. They play a huge role in digestion, regulating the immune system, fighting off disease, and making important compounds for our bodies to use. They can even influence our mental state and affect how we respond individually to medications! Scientists are still learning about the importance of these microorganisms and how they could play a role in the prevention and treatment of disease in the future.
Well, I hope I didn't scare you too badly with today's blog! Take care and may your trick-or-treat bags overflow with candy. Happy Halloween!
– Dr. Jake Roark