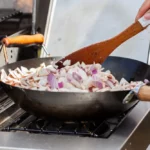 Exploring STEM (Sauté, Tenderize, Emulsify, Marinate) Through Culinary Arts
October 3, 2023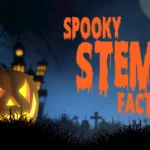 Spooky STEM Facts!
October 31, 2023
So you've heard about ChatGPT and the marvels of artificial intelligence, but how does this fit into your classroom? We'll unpack the basics of AI and explore how you, as an educator, can harness the power of ChatGPT to revolutionize your teaching experience. 
Understanding the Basics 
To get started, let's clarify a few foundational questions: 
What is AI?

 

What is ChatGPT and why should I use it?

 

What are plugins and how can I use them in my classroom?

 
What is AI?
Artificial Intelligence, or AI, refers to the simulation of human intelligence in machines. It encompasses everything from voice assistants, like Siri, to sophisticated robotics. Essentially, it's about creating algorithms that allow computers to perform tasks that typically require human intelligence. 
What is ChatGPT and why should teachers use it?
ChatGPT is a state-of-the-art language model developed by OpenAI. It's designed to understand and generate human-like text based on the input it receives. Notably, ChatGPT is just one example of Artificial Intelligence; other examples include machine learning algorithms, predictive analytics, and natural language processing tools. For educators, ChatGPT can be a transformative tool. Its ability to generate content, answer questions, and assist with various tasks makes it a versatile assistant in the classroom. Whether you're seeking to simplify lesson planning, provide students with additional resources, or engage them in interactive learning experiences, ChatGPT offers a myriad of applications. In essence, it's not just about harnessing AI technology, but about amplifying the learning experience, making education more accessible and dynamic. 
Essential ChatGPT Plugins for Educators
Before diving into the specific plugins, it's crucial to understand what plugins are and why educators might need them. In the context of ChatGPT, plugins are additional features or tools that can be integrated into the program to enhance its capabilities. They're like apps for your smartphone, providing specialized functionalities tailored to certain tasks or user needs. 
For educators, plugins can offer tools designed to assist with teaching and classroom management. Whether it's automating administrative tasks, generating content, or providing real-time feedback, plugins can be a game-changer.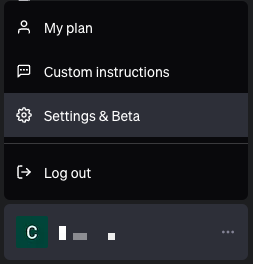 Finding and Using Plugins
It's important to note that you must be a ChatGPT 4.0 subscriber to access and use plugins. Click on your account and select Settings & Beta. 
Click "Beta features" and make sure "Plugins" is toggled ON.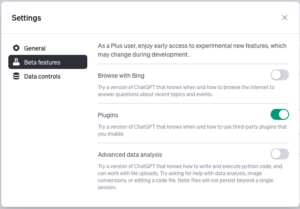 Create a New Chat. Hover over "GPT-4". Click "Plugins".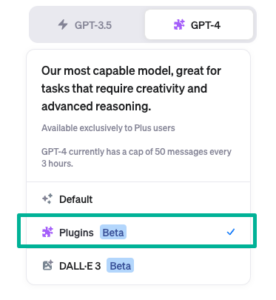 Click the dropdown arrow next to "No plugins enabled" to access the Plugin Store. 
Now that you have access to the Plugin Store, let's look at a few plugins you might want to use in your teaching. 
Must-Have Plugins for Teachers: 
Visla:

This plugin aids teachers in creating educational videos using stock footage based on a script or a Webpage URL. It can help create lesson summaries, topic overviews, or flipped classroom materials. 

Quizzizz:

Quickly convert text-based content into interactive quizzes. It will help make assessment and review sessions fun for students. 

ScholarAI:

Find peer-reviewed studies and papers by simply typing in a topic. 

AskYourPDF:

Ask questions about any PDF document. 

Wolfram:

Analyze complex algorithms and practice math skills. 
Incorporating AI, especially tools like ChatGPT, into your teaching arsenal can provide a dynamic, interactive learning environment. It's not about replacing the human touch but enhancing it. Understand its capabilities, integrate it thoughtfully, and watch as it transforms your classroom experience. Dive into the world of AI and let ChatGPT be your guide.