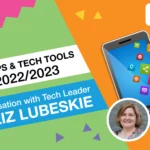 Leveraging Technology to Enhance Education feat. Dr. Liz Lubeski
July 11, 2023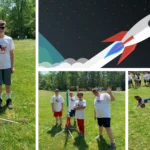 Ohio Fifth Graders Flex Their Rocketry Muscles
August 8, 2023
image credit Cradle of Aviation Museum
Hey there, everyone! Get ready to buckle up and prepare for a fun-filled flight as we delve into the extraordinary life of Bessie Coleman, the first woman of African American and Native American descent to earn her pilot's license in the United States. With nicknames like "Brave Bessie" and "Queen Bess," she fearlessly defied societal expectations and performed jaw-dropping flying tricks thousands of feet above the ground. Join me as we uncover the story of this trailblazing aviator.
The Early Years
Bessie Coleman, born on January 26, 1892, in Texas, was a young girl with dreams as big as the Texas sky. With a Native American and African American heritage, she faced more challenges than most people her age. But this determined gal didn't let anything hold her back! From picking cotton to doing laundry, she worked her tail off to earn some extra cash. She even dreamed of attending Langston University, but life had other plans. Financial crisis struck, and poor Bessie had to bid farewell to her collegiate dreams.
Taking Flight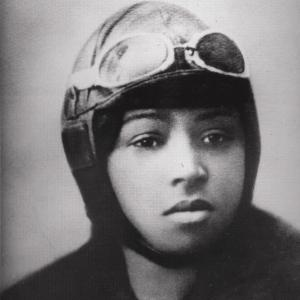 image credit: National Women's History Museum
Bessie was not one to sit around twiddling her thumbs, so she packed her bags and headed to Chicago. She decided to pursue Beauty culture! Yep, she became a manicurist. Now, how does a manicurist transform into an aviation pioneer, you ask? Well, it all started with Bessie's brothers, who returned from World War I with tales of daring women pilots in France. One of them had the audacity to challenge our gal, saying she couldn't fly an airplane like those French ladies. Bessie's competitive spirit ignited, and she began dreaming of becoming a pilot herself. You go, Bessie!
Defying the Odds
This is where her story really "takes flight." Bessie, determined to become a pilot, applied to flight schools all over the country. But guess what? They all turned her down! Can you believe it? Nobody wanted to let a woman of her descent attend their flight school. But Bessie wouldn't take no for an answer. She said, "If the French can do it, so can I!" So off to France she went … but here's the kicker: she had to write her application letter in French. Sacrebleu! Did she back down? Non, mon ami! She enrolled in French classes, determined to conquer the language barrier. That's some serious dedication.
Flying High
Hold on tight, folks, because now we're getting to the good part — the sky! On June 15, 1921, Bessie proudly held her international pilot's license in her hand, ready to conquer the skies like a fearless circus performer. Let's not forget, this happened two whole years before Amelia Earhart got her license. Bessie walked so Amelia could run! So, she performed her first public flight in 1922, wowing audiences with her signature flight patterns — loop-the-loops and figure 8's. Oh to be a part of the crowd getting to watch this incredible lady pull off aerial acrobatics like a bird on caffeine!
Inspiring Others
It wasn't all fun and games for Bessie. She used her newfound fame to inspire others, spreading her determination and motivation wherever she went. Through speeches and videos, she shared her incredible adventures, hoping to encourage women to follow their dreams. She had one rule for attending events — she would not go where there was segregation or discrimination against African Americans. Bessie was all about unity and equity. What a gal!
A Tragic End, a Lasting Legacy
Now, folks, we have to bring the mood down a bit because tragedy struck our heroine. In April 1926, Bessie took a test flight with mechanic William Wills. A loose wrench decided to join the party and got stuck in the engine. Talk about a wrench in the works! Poor Wills lost control, and the plane flipped upside down. Bessie, unfortunately, couldn't hold on and fell to her untimely death. She was only 34 years old. But let's not dwell on the sad part because her legacy continues to inspire us to this day.
Honoring Bessie
Every year, the Challenger Pilots' Association of Chicago honors Bessie Coleman by flying over her grave. She's proof that even in the face of adversity, determination and grit can help you soar to your dreams.
Bessie Coleman's life is a testament to the power of determination. With her infectious spirit and unwavering determination, she shattered racial and gender barriers. Her legacy continues to inspire us to chase our dreams and find hope in even the most challenging situations. So, folks, let's remember Brave Bessie and keep her spirit alive as we navigate our own journeys, and always remember to let your dreams take flight!