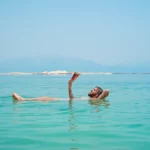 Splish Splash: The Tale of Archimedes' Principle
June 13, 2023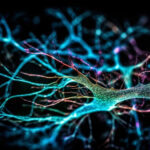 Monthly Newsletter – July 2023
July 6, 2023
Are we alone in the universe? Well, not sure if you knew this, but just recently we received an alien message from Mars! Well, kinda.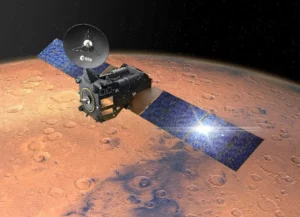 Last month on May 24th, the European Space Agency and SETI teamed up to conduct an experiment to see just how prepared we Earthlings would be if, one day, we were to ever receive an alien message from the depths of outer space – a sort of "fire drill" to prepare for the real thing. This mock alien signal was sent from the ExoMars Trace Gas Orbiter, a spacecraft sent to Mars in 2016 by the ESA to orbit and study the Martian atmosphere. After traveling through space for 16 minutes, the signal was detected here on Earth by the Allen Telescope Array in Northern California, the Green Bank Telescope in West Virginia, and the Medicina Radio Astronomical Station near Bologna, Italy.
In an effort to raise public interest and involvement in the subject, the data was released publicly on the internet to see who could decipher its contents first. Groups of internet sleuths are still hard at work separating the signal from background noise and decoding the meaning of the message. Learn more and join at A Sign in Space!
Not all of us are cryptologists, and many may be new to cryptology altogether. If you need to practice your cipher skills, Discover Crypt has ciphers from easy to hard difficulty, so you can get the practice you need to crack the message from Mars! Note: You can also work on deciphering using 3D printing with the Cybersecurity Breakout Game found in our 3D Printing Success Pack!
The "A Sign in Space" project not only serves as a great way to test our ability to intercept and interpret a message from an alien civilization someday, but it also proves that such an endeavor would truly be a global, collaborative effort if the real thing were to ever occur. Let's cross our fingers. Or tentacles. Whatever.
Until next time.
– Dr. Jake Roark