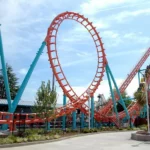 Monthly Newsletter – August 2023
September 18, 2023
I don't mean to boast, but as someone with a Ph.D. in Physics, I happen to think I know quite a bit about the subject of physics and science in general. I've found that having this kind of academic background in a hard science certainly helps me a lot when it comes to my job as a Curriculum and Outreach Specialist here at STEM Education Works. Especially when it comes to technical writing, training, professional development, and product testing/troubleshooting.
But don't think I have a chip on my shoulder, because during my time with STEM Education Works (over two and a half years now!), I've learned a lot about the difference between technical knowledge and true-blue, in-the-classroom teaching experience. You see, three of my fellow SEW team members – Dr. Corey Hall, Chauntée Pitts, and Madeena Coates – all have extensive experience in the classroom as teachers. I have learned a tremendous amount from them (and from the many extraordinary teachers I've had the opportunity to serve and work with over the years) in terms of the methodology and logistics behind the successful and effective implementation of curriculum content.
As it turns out, you can't simply dump a list of facts onto students and expect them to miraculously absorb it via neurological osmosis. Similarly, you can't simply feed students a list of analytical instructions and expect them to truly grasp all of the concepts at hand. Truly engaging with students and fostering genuine learning in them takes a bit more finesse than that. In other words, being a great teacher is more than just being knowledgeable of a certain subject and regurgitating a series of facts and figures to your students. Instead, it has much more to do with how you deliver and implement that content.
Let me give you a few examples:
Classroom Logistics:

There are a LOT of logistical factors that go into teaching a classroom full of students. Teachers need to be able to modify instructions off the cuff to best suit the needs and skill levels of their students. They need to ensure that academic standards are being applied correctly. When it comes to classroom management, teachers have to master the art of pedagogical juggling, making sure that classroom resources (like physical materials, tools, attention, and guidance) are appropriately distributed throughout the entire classroom.

Active Student Engagement:

Keeping students engaged throughout a lesson can be a challenge, but luckily, teachers have tools at their disposal that can help. Immersing students in hands-on, project-based learning is a great way to keep their attention and help them fully digest the content of a lesson (with as little proverbial indigestion as possible). Utilizing active forms of classroom engagement can transform a lesson from a dry recitation of facts into a rich, memorable experience.

Student-Driven Exploration:

Giving students the time and space to explore the nooks and crannies of a subject or a problem is key to developing the next generation of effective problem solvers. Rather than giving students an inflexible list of steps to follow, providing students with the ability to tinker, experiment, fail, and succeed not only helps to build their confidence and sense of resolve but also has the power to instill a sense of ownership in their own learning.

Social-Emotional Learning:

Social-emotional learning is all about factoring in the mental and emotional state of a student throughout a lesson and adjusting lesson parameters accordingly. This approach is critical when it comes to developing a student's sense of self-awareness and self-control, as well as expanding their stress-reduction, interpersonal, and communication skills.

Educational Assessment and Evaluation:

Classroom assessment and evaluation is more than just grading papers. Sure, it's important for instructors to evaluate the work of students, but just as important, if not more important, is student self-evaluation. Engaging students with a quick activity and/or questions at the close of a lesson is integral to building on prior learning, encouraging critical reflection, and ensuring that students get the most out of a lesson.
So as you can see, being a teacher is much more than just knowing the material. Teaching truly is an art. If you'd like to see many of the discussed examples in lesson plans, like student-driven exploration, social-emotional learning, and self-evaluation, view our home-grown curriculum! Until next time.