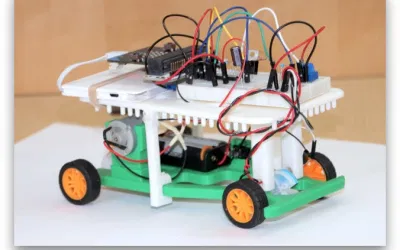 STEM Education Works Micro-Kart Kits bring innovation to engineering boot camps at Purdue
September 21, 2020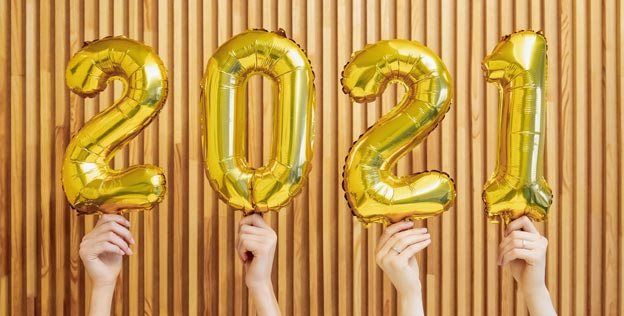 Monthly Newsletter – January 2021
January 19, 2021
Have you set your reading goals for 2021? There are plenty of great options for STEM educators looking for new strategies and tips! Here are a few of our favorite STEM-focused professional development books.

Teaching and Learning STEM: A Practical Guide
by Richard M. Felder and Rebecca Brent (@RebeccaBrent)
Secondary teachers will find a treasure trove of strategies for teaching STEM courses in this guide. You'll learn ways to actively engage your students, whether you are in a traditional teaching environment, online, or a hybrid of the two. Activities in the book focus on creative thinking, problem solving, communication, teamwork, and self-directed learning. Keep up with the authors on their blog by clicking here.
Creating Innovators: The Making of Young People Who Will Change the World
by Tony Wagner (@DrTonyWagner)
In his book, Wagner takes a look at the importance of innovation and how students can acquire the capacity to become innovators. He profiles young American leaders, such as Kirk Phelps, Jodie Wu, and David Sengeh, to uncover what sparked them to greatness. In doing so, he identifies patterns that show how students move from adolescence to adulthood with a deep understanding of purpose, passion, and life goals.
Limitless Mind: Learn, Lead, and Live Without Barriers
by Jo Boaler (@joboaler)
Growth mindset is the focus of this book, as Boaler explodes the myth that intelligence and ability are fixed entities. She identifies six keys to unlocking learning potential, skills that can be taught, explored, and practiced. Yes, anyone at any age can learn, but Boaler shows that even more importantly, learning itself changes who we are.
Tech Like a PIRATE: Using Classroom Technology to Create an Experience and Make Learning Memorable
by Matt Miller (@jmattmiller)
From the best-selling author of Ditch that Textbook, Matt Miller joins forces with Dave Burgess to provide tips and tricks for teachers who want to integrate technology in new and innovative ways. A quick but powerful read, Tech Like a Pirate pushes educators out of their comfort zones and into experimenting with new ways of teaching. This is a great resource for teachers who are working virtually or in hybrid settings.
Deep Knowledge: Learning to Teach Science for Understanding and Equity
by Douglas B. Larkin (@douglarkin01)
How do people's ideas change as they learn to teach? In Larkin's book, he follows six middle and high school teachers as they complete their field experiences in a variety of classroom settings. The case studies show how teaching changes us and the way we think about our students, schools, and society. Larkin challenges deeply held beliefs about teaching and learning and addresses issues in our system of teacher education.
"Multiplication is for White People": Raising Expectations for Other People's Children
by Lisa Delpit
Delpit reminds us that achievement gaps don't exist at birth. In this powerful book, she dismantles reform efforts such as standardized testing, charter schools, and alternative teacher certification. Through anecdotes and case studies, Delpit provides a guide for raising expectations for all children, and shows us that a strong education is for everyone.
Science in the City: Culturally Relevant STEM Education
by Bryan A. Brown (@Doc_B_Brown)
Brown connects theory and practice as he examines the role of language and culture in STEM education. He shows how teachers must understand the intersection of culture and learning in order for students to be successful and provides strategies for connecting students' backgrounds and identities with science education.
Digging Deeper: Making Number Talks Matter Even More, Grades 3-10
by Cathy Humphreys and Ruth Parker
Teachers' reactions to mistakes and incorrect answers make all the difference in a math class. Through videos and anecdotes, the authors explore how teachers can listen closely to students and prompt them to problem-solve on their own. Strategies in this book include deep questions, difficult exchanges, wait time, and flexible thinking.
Invent To Learn: Making, Tinkering, and Engineering in the Classroom
by Sylvia Libow Martinez (@smartinez) and Gary S. Stager (@garystager)
The maker movement has impacted practically every learning space: library, classroom, homeschool, online learning, etc. In this book, Martinez and Stager support the movement with tips and strategies for educators in any situation, with any budget, who wish to incorporate making into their instruction. This revised edition of the book includes information about micro:bit, Scratch, robotics, and littleBits, and also addresses equity issues in classrooms.
Women in Science: 50 Fearless Pioneers Who Changed the World
by Rachel Ignotofsky (@ignotofsky)
This book highlights 50 influential women in STEM fields using art and colorful design. The author/illustrator not only details the contributions of each woman but also adds infographics with general facts and statistics about women in STEM fields and the equipment they use.
Check out these resources from your local library or buy them from your local bookstore and branch out into new STEM information and resources for the year ahead!